Expert on why possible PE takeover of The AA "does not bode well" | Insurance Business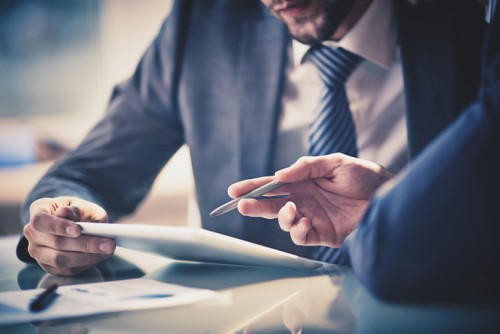 AA Plc is proving to be a hot item, after the insurance and roadside assistance provider revealed itself as having caught the eye of three potential buyers – Centerbridge Partners Europe, LLP and TowerBrook Capital Partners (U.K.) LLP, who are acting jointly; Platinum Equity Advisors LLC; and Warburg Pincus International LLC.
In a regulatory filing, The AA said the private equity (PE) firms have approached the company regarding possible cash offers for its entire issued and to be issued ordinary share capital. Each party has also indicated that any offer would involve a significant new equity capital injection, in order to reduce The AA's indebtedness.
It is this same indebtedness, though, that has made the business a cheap buy.
"It is available at a knock-down price due to the extent of the debt which it has gathered over the years, much of it at the hands of private equity," commented Professor John Colley, Associate Dean of Warwick Business School, in a statement sent to Insurance Business. "It is a strong brand with good market positions but in very competitive markets."
It is suggested that this PE-related development isn't entirely positive news.
Colley asserted: "Three private equity firms bidding spells more debt and cost-cutting which does not bode well for the workforce. Private equity usually have a plan, and one wonders whether they will sell off the insurance business to realise cash. There will need to be a financial restructuring involving the debt providers and likely the issue of more shares."
Meanwhile an unnamed investor was cited by The Times as reacting bluntly to the news. "Private equity is the reason [The AA] is geared up to its eyeballs, yet now private equity wants to be seen as the solution to its debt problem," the investor was quoted as saying.
The AA – which was owned by PE firms CVC, Charterhouse, and Permira before its public listing in 2014 – has a net debt of £2.6 billion. The insurance and roadside assistance enterprise, however, has offered assurances relating to stability.
"Separately and in parallel with the discussions relating to a potential offer for the company," noted The AA in its regulatory filing, "the board intends to continue assessing a range of other potential refinancing options including the possibility of raising new equity.
"In considering the different potential refinancing options available, the board wishes to ensure that the group has a stable, long-term capital structure and that the proposed refinancing enhances the long-term viability of the business and is in the best interests of the company and its wider stakeholders."