The AA reveals profit drop and deal with Admiral | Insurance Business UK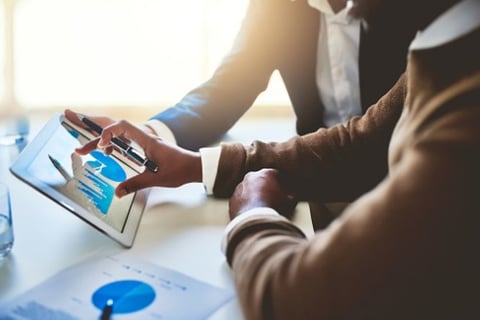 Insurance and roadside assistance provider AA Plc has announced not only its financial results for the year ended January 31 but also a strategic partnership with Welsh insurer Admiral Group.
First off, the AA has been awarded a new three-year contract which will see it offer breakdown assistance to Admiral's 4.3 million motor insurance customers in the UK. "A strong endorsement of our strategy," was how AA chief executive Simon Breakwell described the significant deal.
"Partnerships are paramount to the success of this syndicated B2B (business-to-business) model and the growing insurance market is critical," said Breakwell, who also cited agreements with the likes of Jaguar Land Rover, Lloyds Banking Group, and Volkswagen Group.
Meanwhile Admiral CEO David Stevens commented: "With our two trusted brands working together for the customer, we are excited to see what the AA and Admiral can achieve together to deliver an outstanding customer experience."
As for the AA's full-year numbers, it's not all good news.
Operating profit fell from the £307 million posted in the year ended January 31, 2018, to this year's £219 million. Pre-tax profit, meanwhile, suffered a huge decline to £53 million from £141 million previously.
"Profit before tax of £53 million is after the investment of £26 million in Roadside and Insurance as part of the strategic plan and was distorted by a £22 million non-cash adjustment for Guaranteed Minimum Pension equalisation and a pension credit of £34 million in the prior year," explained the AA.
A proposed final dividend of 1.4 pence per share was also unveiled.
"We recognise there is still a lot to do, but we are building from a position of strength as market leader in breakdown, with best-in-class customer service, a growing insurance business, and a clear plan to differentiate the AA through digital capabilities and investment in connected car solutions," noted Breakwell.
"Looking ahead, we are confident that our strategic plan will deliver sustainable EBITDA (earnings before interest, tax, depreciation, and amortisation) growth and strong free cash flow generation that will enable us to deliver and return long-term value for our shareholders."