Facebook blocks Admiral's newly announced app plans | Insurance Business UK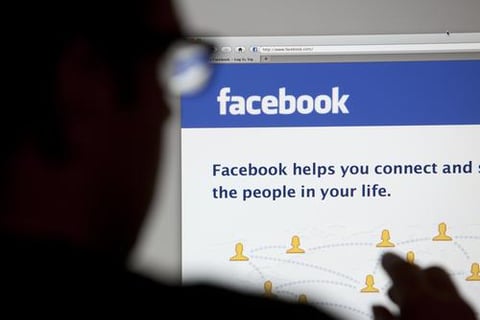 Facebook has blocked plans by
Admiral
Insurance to analyse users' social media profiles in order to affect their insurance premiums, with the move coming as the app was due to launch this week.
Admiral
said its 'firstcarquote' app would look at the data from first-time car owners' Facebook accounts, such as the language used in posts and pages they had liked, in order to determine whether they would be a safer driver and to potentially reduce premiums.
However, amid criticism from privacy campaigners, the launch of the app has now been postponed by Facebook's approval mechanism, the
Telegraph
reports.
Privacy advocates, including the Open Rights Group, have questioned the notion of financial decisions being made based on information from social media accounts.
In a statement on the Group's website, it said Admiral's app has been found to be in breach of Facebook's Platform Policy section 3.15, adding that it has "since disabled the app."
Jim Killock, of the Group, said: "Such intrusive practices could see decisions being made against certain groups based on biases about race, gender, religion or sexuality – or because their posts in some way mark them as unconventional. Ultimately, this could change how people use social media, encouraging self-censorship in anticipation of future decisions."
Facebook's Platform Policy, has strict limits on how developers can use information that people share with them, prevents companies making decisions about eligibility, including whether to approve or reject an application or how much interest to charge on a loan.
A Facebook spokesman said today that protecting the privacy of the people on Facebook is of the utmost importance to the social media giant.
"We have clear guidelines that prevent information being obtained from Facebook from being used to make decisions about eligibility," he went on to say.
"We have made sure anyone using this app is protected by our guidelines and that no Facebook user data is used to assess their eligibility. Facebook accounts will only be used for login and verification purposes.
"Our understanding is that Admiral will then ask users who sign up to answer questions which will be used to assess their eligibility."
Admiral describe the app as a voluntary service which will not increase premiums, but will instead give between 5% and 15% discount to car owners if their Facebook data indicates that they are careful drivers.
"We want to help make sure safe drivers aren't penalised and get the best price possible. To do this, we'll look at your Facebook profile to help us get a better understanding of the type of driver you are," Admiral said on its website.
The insurer has admitted that the app's launch has been delayed and that the company was in discussions with Facebook Europe, but did not say on what grounds, the
Telegraph
reports.
A notice on the company's website says it "still has to sort a few final details."
Related stories:
Insurance giant to set prices based on clients' Facebook data