FCA cancels liquidated insurance broker's permissions | Insurance Business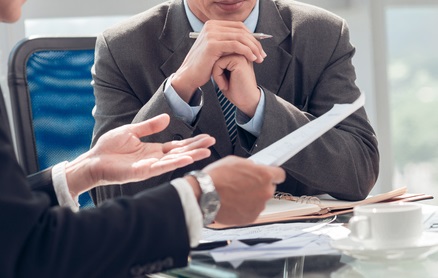 An insurance broker has seen its permissions cancelled after allegedly failing to abide by a Financial Ombudsman Service (FOS) ruling.
The broker in question, Larksway Investments, has been told by the Financial Conduct Authority (FCA) that it must compensate a landlord after selling her a professional let home insurance policy that didn't pay out when the property was broken into.
According to an Ombudsman ruling in 2014, Larksway didn't thoroughly explain the policy's important restrictions that could impact the landlord.
"Ms B's complaint to the FOS related to the sale to her by Larksway of a professional let home insurance policy, a specialist landlord's insurance policy," it was outlined in an FCA final notice. "Her property was broken into whilst it was being redecorated at the end of a tenancy. The property had been empty for eight days when the damage was discovered. The insurer rejected the claim on the basis that liability for theft and malicious damage was excluded where the property was not furnished for normal habitation.
"Ms B complained to the FOS that Larksway had not provided her with an insurance policy that met her needs and that Larksway had failed to explain the important restrictions in the policy that could affect her.
"In its decision of December 17, 2014, the FOS upheld Ms B's complaint and directed Larksway to pay Ms B the value of her claim in accordance with the remaining terms and conditions of her policy (as if the exclusion described above did not apply) as determined by an independent loss adjuster appointed by Larksway at its own cost, together with interest at 8% simple per annum from the date of loss to the date of payment."
Larksway, which was authorised by the Authority in November 2010, "disputes the award," the FCA outlined.
"However, it has not sought judicial review of the award, which therefore remains binding on it under section 228(5) of the [Financial Services & Markets] Act. Larksway has failed to comply with the FOS award, despite repeated requests by the FOS and the authority that it do so," it said.
According to the FCA, Larksway has breached its rules by failing to comply promptly with the award, as well as those relating to principle six which requires firms to pay due regard to the interests of their customers.
In addition, the FCA issued a warning about Larksway – the firm is already in liquidation.
"Customers of Larksway should check their policy documents and consider contacting the insurance company who they think their insurance policy is held with as soon as possible to find out if the policy is valid," it said.