FCA dual pricing report: insurance industry reacts | Insurance Business UK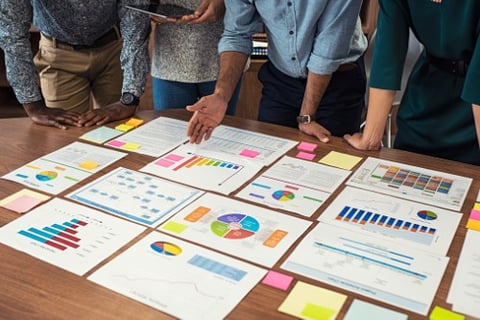 The insurance industry knew it was coming – but was it truly ready for the extent of the FCA's interim report into its market study on general insurance dual pricing? Ever since we broke the news of the report this morning, reaction has been flooding into the newsdesk here at Insurance Business.
"This is a very significant regulatory development," said Chris Chapman, a London partner in the litigation and dispute resolution practice of international law firm Mayer Brown. "It has been anticipated for some time and many of the FCA's proposals are not unexpected.
"But they represent an ongoing shift towards pricing regulation which could transform the way financial services in the UK and the rest of the world operate.
"When the FCA obtained its competition-related powers following the financial crisis, few people expected that it would move so smoothly and quickly into the area of pricing and price control. This latest development illustrates how prepared it is to do that."
Some have been quick to praise the report, with Roger Ramsden, CEO of MyPolicyGroup, suggesting that the days of "arbitrary annual premiums are, thankfully, numbered."
"Insurance pricing, particularly when it comes to motoring, should be based on the individual's usage and behaviour, nothing more," he said. "The FCA's £1.2 billion saving estimates underline how broken the current pricing model really is.
"In motor insurance, the risk and, therefore, price of every mile driven depends on where, when and how it is driven – yet motorists are still being bucketed into arbitrary risk buckets, often paying premiums that in no way reflect their driving behaviour.
"It is great to see that the FCA is considering a move that would require firms to provide data tracking to improve pricing practices for customers. Motorists have a right to pay a price that better reflects their actual driving and mileage."
Similarly, James Blackham, CEO and co-founder of By Miles, is in support of the FCA's efforts although he pointed out that "time is running out for the regulator to make meaningful change."
"We must bring an end to the systematic exploitation of drivers," he said.
"We must put in place the same measures that every other regulated industry has - so insurers can't renew someone on to a price that is more than a new customer would be offered.
"It's unfair, it doesn't make sense and it's vulnerable people in society that suffer the most."
While the report may have appeared damning to the insurance industry, several chose to see the cup half full and focused on the positive signs that appear to be emanating from the FCA's earlier actions.
"The FCA rightly highlights that 'consumers who switch or negotiate their premium can get a good deal'," said Nigel Pocklington, chief commercial officer at MoneySuperMarket. "Insurance is a sector where loyalty, or disengagement, has never paid."
"More than three out of four home insurance customers shop around each year and nearly 85% of motorists look for the best deals every year," added Ian Hughes, CEO of Consumer Intelligence. "That includes people who have been with the same insurer for years.
"Our data shows there's been a 3.1% rise in shopping around for home insurance and 0.9% for motor insurance since the FCA started its intervention."
However, he did point out that many customers remain at serious risk.
"The worry is that over-65s and the less well-off are still not benefiting," he said. "Our research shows they are 10% less likely to compare home insurance quotes and 5% less likely to check on their motor insurance.
"They are also more likely to pay for their insurance in instalments so could be losing out twice – first by not shopping around and secondly from the interest rate charged on their insurance."
Many early respondents preferred to focus on the remedies the FCA has proposed – which include potentially banning or restricting the practice of increasing premiums on renewal each year.
"Some of the proposed remedies are likely to shake up the industry, the FCA recognises supply side remedies are likely to create winners and losers but seem to be willing to take such risks and monitor the situation closely once the remedies are in place," said Mohammad Khan, UK general insurance leader at PwC.
"We will give the regulator our feedback on its proposals," added David Williams, managing director of underwriting and technical services at AXA Insurance. "Our focus will be on avoiding unintended consequences and making sure remedies fully benefit consumers. We believe any solution needs to be driven by the whole market."
However, for some these potential remedies heed a stark warning to the insurance industry – and could have significant consequences for the sector as a whole.
"The range and depth of potential action will be a worry for the industry," said Jane Portas, insurance partner at PwC. "The FCA calculates six million consumers are getting a bad deal… this is more than enough to justify tough, tough proposals."
"It would be extremely detrimental to insurance firms if the FCA were to enforce blanket bans on automatic price rises," added Tony Tarquini, director of insurance, EMEA, at Pegasystems. "The primary way insurers secure customers via comparison websites is via new customers-only pricing. With these comparison sites creating a market where consumers will always go for the lowest possible price, this has cultivated a situation where insurers always lose money in the first year of the deal. To recover these losses the only way is to raise the cost of insurance in later years. If every single consumer switched insurer annually to get the lowest price, insurance firms' profits would be negligible and there would be no surplus cash to invest in improving services for customers. Let's not forget that for most of the last 25 years underwriting UK motor insurance has been run at a loss – only investment income makes it (marginally) profitable.
"Clearly, the end of automatic price rises could be counterproductive for consumers. Insurers would be forced to increase their introductory offers so they could be sure of making money, meaning the customer would once again bear the brunt of the cost. As per the FCA's recommendations, what insurers must do is be clear and transparent in their dealings with consumers. And this is a fantastic opportunity for insurance companies to build trust with their customers so they don't go looking elsewhere. Using AI to determine all the possible actions that could be taken with an individual customer, and what curated deals could be offered to them – at the right time, in the right context – insurance companies will be able to dramatically reduce their customer churn, also taking pressure off their sales teams."
Meanwhile, Keith Richards, managing director for engagement of the Chartered Insurance Institute, believes the report lays down a challenge to the insurance industry.
"As the FCA's paper states, consumers tend to focus on the initial price of an insurance contract, rather than renewal prices," he said. "This means that unless the regulator keeps close tabs on governance throughout the sector, there will always be a short-term reward for firms that take a less stringent approach to their treatment of vulnerable clients.
"The only permanent solution to the problem of fair treatment of customers around renewal pricing will come from focussing competition on sustainable factors, such as the quality of protection given to clients, the quality of the claims process, the cost of the contract over the longer term and the speed and ease of service for clients.
"The insurance profession as a whole has a challenge to develop ways to demonstrate the quality of its service as powerfully as the initial cost of the contract."