Insurance industry reacts to 'consumer harm' report by FCA | Insurance Business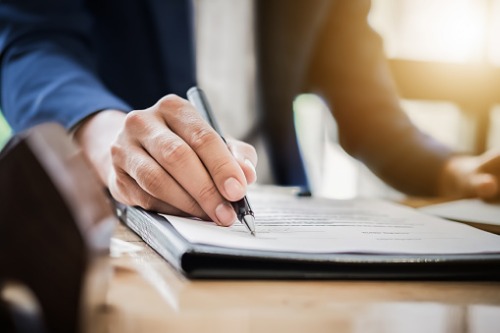 Yesterday we broke the story on the latest report from the Financial Conduct Authority (FCA), which outlines significant potential for harm to customers brought about by "some" general insurance (GI) companies.
The watchdog itself highlighted in the 31-page document that while it found several examples of issues such as selling inappropriate products with little benefit, there were also many other GI distribution chains and offerings which appeared to be delivering to standard in terms of value and appropriateness.
Dr Matthew Connell, director of policy and public affairs at the Chartered Insurance Institute (CII), believes "it's worth taking some time to acknowledge those people in insurance who get it right," as it is no easy feat.
Reacting to the thematic review, Connell said: "The FCA has made it clear that compliance isn't about obscure rules and processes, it is about delivering good outcomes for consumers. This will be welcome news for the vast majority of insurance professionals who deliver good outcomes for consumers every day.
"Delivering good outcomes is often a tough challenge – research for the CII public trust index shows that there are nine different factors that need to be satisfied to gain public trust."
These factors, according to Connell, include the right level of protection in the policy, confidence that the insurer will be there at the time of the client's need, the right rewards for loyalty, a fair price, and speedy resolution of claims.
Meanwhile the FCA warned that it will be using the full range of its regulatory powers to ensure that the relevant firms address the issues it has set out immediately.
In its report, the regulator noted that some distribution chains have become long and complex wherein multiple parties are involved in the manufacture, distribution, and delivery of insurance products and services. It added that some distribution chains are possibly subject to the influence of entities not regulated by the FCA, e.g. retailing groups.
Identifying two key risks, the watchdog said: "The number (or nature) of parties in some distribution chains increases the price of GI products and adversely affects the value of the products (and associated services). The complexity of chains and number of parties involved negatively affects the delivery of services and customer experience or outcomes."
The latter, according to the FCA, may be either during the sales process where mis-selling could happen or while fulfilling obligations such as claims and complaints handling.
Read more: FCA issues warning to general insurance companies
Among those who have offered their take on the market assessment is the Association of British Insurers (ABI), which came to the industry's defence.
"The FCA's report is based on findings in a limited range of products, which make up a tiny part of the large GI market," asserted ABI director of regulation Hugh Savill. "The majority of customers – buying direct, from a broker, or from a comparison website – should not be concerned with these findings.
"People continue to get good-value, quality products from their insurers, which help them protect their homes, vehicles, and livelihoods. There are clearly remaining problems in some distribution chains, and it is very important that these are addressed."
For Matthew Drage, external engagement head at regulatory specialist Huntswood, the FCA report should provide an opportunity to GI companies.
"Regulatory focus on the insurance sector remains high, but appropriately so with initiatives such as the Insurance Distribution Directive and the SMCR (Senior Managers and Certification Regime) increasing transparency and protection for the customer," he said in a statement sent to Insurance Business.
"Firms should see this warning from the FCA as an opportunity to ensure that the best interests of the customer are always considered and that they do not fall short on delivering value. Doing so will ensure that their customers remain loyal and that unnecessary regulatory scrutiny is avoided."