FM Global gets approval for EU hub | Insurance Business UK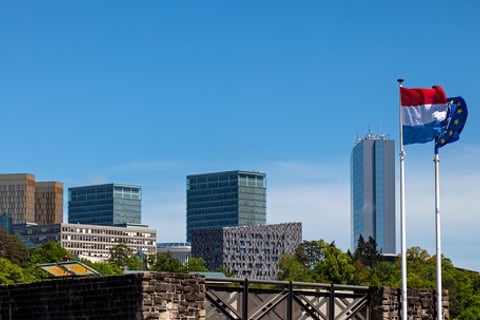 With the so-called passporting rights from the United Kingdom about to dissolve with Brexit, insurers based in the country are scouting for alternative locations that would allow them to continue to conduct business in the European Union.
Among them is US commercial property insurer
FM Global
, which has been approved to run a European hub in Luxembourg so it can continue selling policies in the region and other countries following the UK's decision to leave the bloc.
Reuters
reports that the authorization from Luxembourg regulators comes after an initial approval was granted to the Rhode Island based firm to set up a unit, but not conduct business in the city in December last year.
Chris Johnson, an executive vice president at FM Global, told
Reuters
last April that the firm will continue to operate its various businesses in west London despite Brexit. The company earned $5.5 million in gross premiums last year.
The firm is among a handful of insurers that are taking steps to gain a foothold in the Union to be able to continue selling policies in the region and neighbouring countries to cope with Brexit, the wire report said.
Among them is American International Group, which announced last March that it would retain its London headquarters but open an office in Luxembourg following Brexit.
Lloyd's of London, meanwhile, is headed to Brussels to operate an EU subsidiary.
Apart from Luxembourg and Brussels, Frankfurt, Paris and Dublin are positioning themselves as potential alternative locations for firms that want to retain access to the Union after Brexit.
Related stories:
Insurance meets Brexit: Where is everyone going?
FM Mutual reveals new EU home post-Brexit