Insurance meets Brexit: Where is everyone going? | Insurance Business UK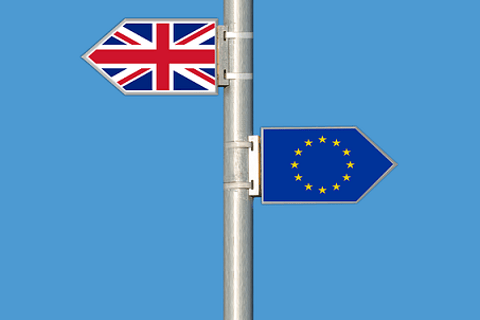 Britain's withdrawal from the EU is still two years away, and terms of the separation have not yet been negotiated. But Prime Minister Theresa May indicated last January the government will not remain in the single market, as doing otherwise means "not leaving the EU at all."
The move has lead insurers to set up EU subsidiaries to continue operations across the continent.
Insurance Business
takes a look at where some of them plan to set up shop:
Admiral
Car insurance giant
Admiral
is reportedly interested in establishing an EU base in Ireland. Last April, Ireland's
The Business Post
reported that the firm was considering Dublin as the location for its potential EU outpost.
"There is probably more logic in being based in a place where we already have an infrastructure and an operation," the insurer's CFO Geraint Jones told Reuters last year.
AIG
American International Group (AIG) announced last March it will locate an insurance company in Luxembourg. Its plans will see AIG have two subsidiary insurance companies in Europe from 2019 – one in the UK to write UK business and the other in Luxembourg to write business for the EEA and Switzerland.
"Our Luxembourg company will be complementary to our existing structure and will be part of our single European module," said Anthony Baldwin, chief executive of AIG Europe.
Beazley
London-based insurer Beazley announced "good progress" in obtaining approval for its Irish reinsurance arm, Beazley Re, to become a European insurance company.
"We continue to make good progress with our application to obtain approval from the Central Bank of Ireland [CBI] for Beazley Re dac to become a European insurance company," said the underwriter in a trading statement last week.
Chesnara
Preston-based life insurance firm Chesnara may move its headquarters to Amsterdam,
Reuters
reported last year.
"If things get bad, what we say is if it is more efficient and more appropriate for us to be based in Amsterdam, then we would," Chesnara chief executive John Deane told the news agency. "Our preferred structure is to stay exactly as we are, with our head office in Preston," he added.
FM Mutual
Commercial property insurer FM Mutual will establish a new base in Luxembourg, a senior company official has revealed, according to Chris Johnson, an executive vice president who oversees
FM Global
's European business.
He added that new staff would need to be added to the Luxembourg subsidiary, including members of the board, a managing director and other key roles. He clarified, however, that there will be no large-scale movement of employees from the UK.
Hiscox
Specialist insurer Hiscox said earlier this month it will establish a new European subsidiary in Luxembourg "in response to Brexit." All Hiscox retail business in Europe will be written through this new EU subsidiary.
"Our existing European business, which comprises over 350 people across seven of the EU 27 countries, will continue to operate without interruption. In Luxembourg a team covering core functions such as compliance, risk and internal audit will be recruited to complement our existing structure."
Lloyd's of London
The 329-year-old specialist insurer revealed last March that it is setting up a new European insurance firm in Brussels. "I am excited about the opportunities this venture will offer the market by providing that important European access efficiently," said Lloyd's CEO Inga Beale.
Markel
Markel revealed on Thursday plans to apply for regulatory approval to set up an insurance company in Munich, Germany.
According to a company release making the announcement, the firm will, once approved, aim to capitalise the new company during the first half of 2018.
MS Amlin
Japanese-owned insurer MS Amlin operates under the "Societas Europaea" structure,
Reuters
reported. This allows it to transfer to, or merge with, firms in other member countries.
Royal London
Royal London, the largest mutual life and pension company in the UK, will turn its business in Ireland into an EU subsidiary to maintain access to the single market and continue offering products across the trading bloc.
"We have a business in the Republic of Ireland. We will be domiciling a subsidiary in Ireland so we can continue to operate," Royal London CEO Phil Loney said in an interview with
Reuters
last March.
Standard Life
Insurer Standard Life is likely to choose Dublin as its post-Brexit EU hub, the
Irish Times
reported on Wednesday.
"The most likely scenario – and the one we are now working towards – is using our Dublin-based operation to continue to support our European customers and clients," said chairman Gerry Grimstone in a speech to shareholders on Tuesday.
XL Catlin
The insurer's UK business has branches across Europe and also operates under the "Societas Europaea" structure,
Reuters
reported.
Related stories:
Another insurer reveals new EU home – and it's not the usual destination
Insurers oppose merger of Europe's insurance, banking regulators