FOIL's new president on the year ahead | Insurance Business UK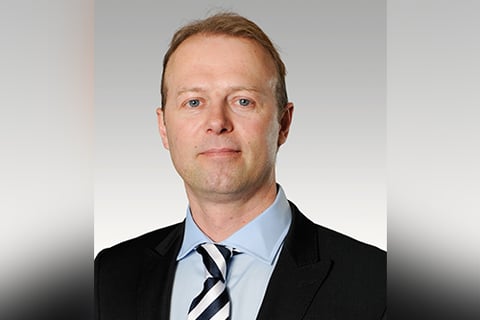 Following the recent appointment of Plexus Law senior partner, Anthony Baker, to the role of president of the Forum of Insurance Lawyers (FOIL), Insurance Business spoke with the new leader to discuss his role and FOIL's key areas of focus for the year ahead.
Throughout his career to date, Baker has operated in defendant insurance law and has worked with a number of insurers, corporates and brokers, specialising in large loss personal injury. With his added responsibilities as president and the addition to his already busy caseload, Baker is excited and ready for the challenge of the next 12 months.
"It's a real honour and a privilege," he said, regarding his recent appointment, detailing that the role had been a long-term goal which he is delighted has come to fruition. Having previously identified that Plexus Law was not as widely represented as it ought to be given its size and scope, he has worked tirelessly to increase its representation in a variety of specialist sectors.
FOIL now has 33 separate sector focus teams representing the diverse spread of work covered by insurance law. Baker outlined the work FOIL does in lobbying, in meeting with the MOJ, the MIB, the ABI, and in holding roundtables with other professionals. For those not embroiled in FOIL on a regular basis, he said, it is hard to imagine the amount of work and effort that goes into lobbying for the sector.
Going forward, the Civil Liability Bill 2018 which has been a major consideration for FOIL over the last year, and specifically the Whiplash Reforms section of this legislation, is likely to continue to dominate discourse.
FOIL remains an active party in the ongoing development of the whiplash portal, Baker said, with two members on the steering group that assist with ensuring it is fit for purpose. Though not a huge amount of work has been carried out in the past three or four months, Baker said, word on the ground seems to be that, though there are still issues to be worked through, development is further along than many had anticipated.
The difficulty for insurers regarding this online claims service, Baker outlined, is that they will be left with two different portals for lower-value, personal injury cases. One is a new portal which will deal with whiplash claims below £5,000 only, and another portal for all claims up to £25,000.
"From an operational point of view, that's going to be very tricky for insurance claim adjusters to deal with," he outlined.
A view expressed by many insurers, Baker outlined, is that given this portal is subsided by the insurance industry via the MIB levy, and given that "the main talking heads in industry don't think April 06 is going to be a viable date," there should perhaps be one entry into the portal which splits off depending on the claim thereafter.
Despite the complicated arena within the low-value claims space, Baker is excited for the challenges ahead and aims to continue leading FOIL in expanding its reach. Now present in every jurisdiction within the UK and Ireland, FOIL is looking to the future with Tomorrow's FOIL and its other subsidiaries: London FOIL and FOIL Ireland, and is developing its ability to grapple with every issue critical to the UK insurance industry.
With key areas of emphasis for Baker including addressing the challenges of climate change, and the challenges and opportunities of digital innovation within the insurance sector, the new president of FOIL will be leading the organisation through an instrumental time in its development, and as Baker said: "it's going to be an interesting year!"