Football players in Premier League clubs have seen an increase in injuries this season | Insurance Business UK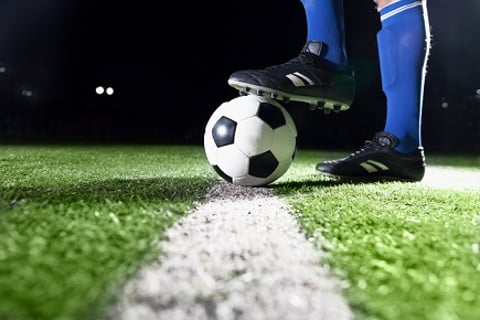 It turns out there is such a thing as too much football. New research from specialist insurance broker and risk consultant JLT Specialty has revealed that players from Premier League clubs who played in 2018's World Cup in Russia have seen a 44% increase in injuries.
"Because of the World Cup last summer, there's potentially been people [who] have been playing without a break," said Duncan Fraser, head of sport at JLT. "You can see Manchester City, for example, had the most players playing in the World Cup, and you can see that affecting the number of injuries that they've had," adding that this is true across players participating in the World Cup across nations.
Specifically, football stars who put on a jersey for a team in the World Cup have been injured 112 times so far in this 2018-19 season, compared to 78 at the same point from the previous season. The research also shows that the average number of days out per injury has risen from 17 to 21 days from the previous season for those players who competed in the World Cup in Russia.
Manchester City experienced the most aches and pains – the club provided more players (16) to World Cup squads than any club in the tournament's history, and has now been the worst affected with 27 separate injuries, according to JLT, which cost the team 617 combined days of training and matches. By comparison, Liverpool only suffered 12 injuries to its World Cup players and a total of 128 days on the bench.
Risk mitigation is one reason for why some clubs' players are able to bounce back faster than others after they're sidelined from an injury.
Read more: Insurethebox finds World Cup fever drove young motorists to speed
"Some clubs have state-of-the-art medical facilities, and they spent a lot of money on this and others less so. You can compare it to the industrial world where some people have the latest sprinkler system and fire mitigation tools," said Fraser. "The top clubs increasingly have these amazing rehabilitation centres, and it can really assist getting players back to work, or back to playing, faster."
The financial cost of injuries is likewise high from Premier League clubs, coming in at more than £130 million, a number that the specialty broker noted is on track to beat out last year's season-end total of £213 million.
Nonetheless, insurance companies still have a long way to go in acknowledging the risk management approaches of the top clubs as they try to reduce the cost of injuries.
"The insurance landscape is, I would say, slower to change actually," explained Fraser. "The insurers are not necessarily giving the top clubs the discounts and the benefits for their spend on the medical facilities, and for their more proactive approach to mitigating and managing injury risk."