Fortitude Re replaces CEO and president | Insurance Business UK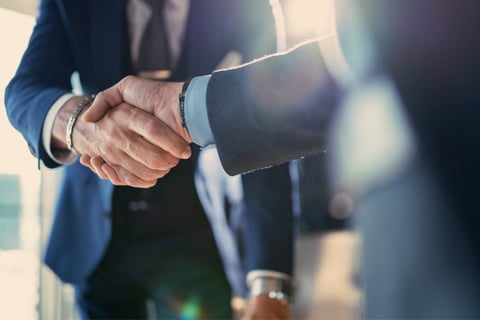 James Bracken, who is pursuing other opportunities, has been succeeded by new Fortitude Re president and chief executive Alon Neches.
"This transition is a natural step in Fortitude Re's growth and, following a rigorous search, we are thrilled to welcome Alon Neches as CEO," said board chair Brian Schreiber. "Alon knows the business extremely well and is a proven leader with deep sector expertise and, crucially, a robust track record of value creation. The board is grateful for James' leadership during Fortitude Re's foundational years."
Backed by a consortium of institutional investors led by The Carlyle Group and T&D Insurance Group, Fortitude Re used to be known as DSA Re when it was majority owned by AIG. Neches, whose previous roles include AIG's corporate development head, was involved in the creation of Fortitude Re. The new CEO made the switch from Carlyle where he was managing director of Carlyle Insurance Solutions. That post saw Neches collaborate with senior management at Fortitude Re in building the multi-line reinsurer.
"It is a privilege to have the opportunity to work even more closely with Fortitude Re's talented management team," he commented. "With nearly US$7 billion in capital, the trust of our counterparties whose nearly five million policies we administer, and the support of our strategic partners at Carlyle and T&D and of our great investors, Fortitude Re is uniquely positioned to help our clients achieve their risk, capital, and growth ambitions.
"Having been part of Fortitude Re's journey from day one, I am deeply familiar with the business, its people, and their dedication to serving our clients and their policyholders. My commitment to all our stakeholders is that we will continue to work tirelessly to achieve Fortitude Re's immense potential as partner of choice for the global insurance industry."
Tomoyasu Isobe, representative director and president at T&D United Capital, cited Neches' significant involvement and contribution to Fortitude Re from its establishment. "We believe he is the ideal candidate to deliver on the potential we see in the years ahead," asserted Isobe. "James has been a strong partner during the creation and growth of Fortitude Re, and we thank him for his tremendous efforts."
Meanwhile Bracken said he was proud of what Fortitude Re had accomplished, and also expressed gratitude to the board, investors, and his ex-colleagues. The former chief will be available to assist in the leadership transition.