Fraud conviction: Fake Grenfell widow faces sentencing | Insurance Business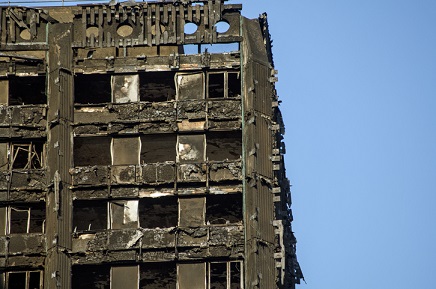 "People lost their homes, all their possessions, and tragically their families and loved ones. It is terrible that this individual should try to profit from the pain of others."
Detective Chief Superintendent Matt Bonner did not hold back with his words. Referring to now convicted fraudster Joyce Msokeri, Bonner said the woman, who faked losing a husband and in-law in the fire, not only took money, housing, and clothing allocated for genuine survivors but also diverted police resources away from those most in need.
The 46-year-old, apparently neither married nor a Grenfell Tower resident, has been found guilty of three counts of fraud and one count of possession of identity document with improper intention. The Metropolitan Police said her actual address was traced to Sutton, but not before she had been provided with hotel accommodation and emergency funds.
It was reported by The Guardian that she filled a room at a Hilton hotel with donations from charities and individuals all while plotting to claim insurance on her fictitious partner's death.
"Msokeri's actions in the aftermath of this horrific event are inexcusable," said investigating officer Detective Constable Ismail Mattar. "She claimed falsely that she had lost relatives to make sure she profited from the support intended for the true victims of the tragic Grenfell Tower fire.
"She went to great lengths to fabricate an elaborate story about her escape from the tower."
Convicted yesterday at Southwark Crown Court, Msokeri will be sentenced at the Old Bailey on April 06. She has been remanded in custody.
Related stories: