From a broker to an MGA – delivering what brokers want | Insurance Business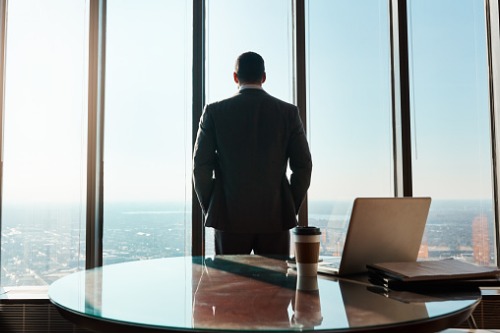 If you're a sports fan who rarely gets up from the couch, you'll be familiar with being told that "you can't understand the game if you've never really played it." It's an expression most of us are prone to snigger at – that is, until we find ourselves saying the same things about our own jobs.
Perhaps then it's safe to say that to understand an insurance broker, you have to be an insurance broker.
Certainly, that's a level of understanding that John Stephenson, the new UK country manager for Victor International, will be hoping to bring to his new role.
"I was fortunate enough to spend most of my career as a UK regional broker and I am fully aware of the challenges they face," he told Insurance Business. "That gives a great opportunity for me to respond to the needs that brokers have – to present them with products that help their business grow and respond to the needs of their clients."
Real-life broker experience is something that Stephenson boasts plenty of, having spent nearly a decade in a variety of roles at Ashford, Middlesex based Helm Group UK where he built and managed a commercial sales team before moving on to Bluefin, first as a binder management director and later as a distribution director.
From 2014 he sat in the commercial director role at Bluefin Underwriting and was onboard as it transitioned in September 2018 into Victor Insurance on the back of the global unification and rebranding of the Schinnerer Group that year.
Read more: Bluefin MGA rebrands as Victor Insurance
At that point in time then Victor International and Victor Insurance UK president Paul Drake, who has announced plans to retire, commented that "there is a lot more to come from Victor in the UK in the MGU space. By developing new and relevant products in our specialist markets, and embracing systems that drive efficiency, our goal is to bring innovations that meet the evolving buying and trading trends of our brokers and customers." Now, Stephenson, having been promoted to the position of country manager in July, is confident the firm can deliver.
"I've been with Victor since its inception and working with the leadership team for most of that time," he said. "So, this is a great opportunity and a really exciting time to build on those foundations. For me now it's about building and developing on what we have achieved so far… expanding our product lines, continuing our investment in digital platforms, investing in our staff. We want to bring in new talent to meet the aspirations of the business."
Describing the MGA landscape as an "exciting place to be", Stephenson outlined plans to work with country managers globally to bring together expertise on product design and development, and to share those products and services on a wider distribution platform.
"I'm really confident about our ability to expand," he said. "We have grown both internationally and in the UK. We have a great foundation, a strong product proposition and we can look forward to the future with high confidence. The MGA business model is increasingly finding its place in the insurance world and that creates opportunity."
That confidence, Stephenson states, is because the business has positioned itself well to take advantage of the way the MGA model has evolved – and that means putting brokers front and centre.
"I think the business has been agile in its application in terms of responding to the needs of the broker market," he told Insurance Business. "We have built up a trust with our brokers and that is well respected with the people within the business as well.
"The insurance industry is becoming more and more receptive to the solutions the MGA model provides from an insurer and broker perspective. I don't see that abating. I think for us, utilising the investment we've made in digital platforms and harnessing the provision of capital to provide an improved proposition – we're well placed for that. As a business we're in a good place to provide a proposition that our brokers can work with. It's important we can understand their needs and can build on what we've done so far."