Gallagher brings in rugby star Nathan Hines | Insurance Business UK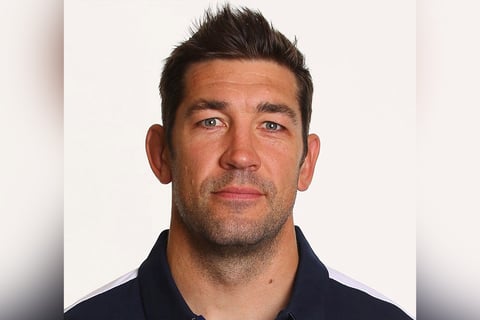 Anyone in the insurance sector will know how important it is to have genuine knowledge about the industry you are serving – if your clients know a lot about it, it's important you know even more.
However, when it comes to insuring rugby talent, what chance does the average broker truly have of understanding the game and its risks as well as their clients? While they may "try" hard, it's difficult to grab the ball and run with it, unless you've well… grabbed a ball and run with it.
Thankfully for Gallagher, that won't be an issue – because it has brought in one of the biggest names in the rugby world as its business development director for its rugby client base: Australian-born Scotland rugby star, Nathan Hines (pictured).
Hines is taking the position previously held by former Saracens player High Vyvyan who is moving to a new remit around affinity relationships. Hines is set to report into regional managing director for the south, Simon Waine, and will be responsible for expanding the firm's client base among rugby clubs.
"We are delighted to welcome Nathan to Gallagher," said Waine. "With his extensive background in rugby he is a welcome addition to our talented team. Gallagher has existing relationships with a large number of clubs, both those at Premiership Rugby level, and also local clubs across the UK. I will be working with Nathan, to build on this existing presence and help provide further clubs and related business with risk management and insurance advice."
Meanwhile, the former Sales Sharks and British Lions lock, who played 77 times for Scotland, said he is looking forward to his new role.
"Gallagher has a fantastic reputation in the world of rugby as a result of its programme of grassroots support for community rugby plus its title sponsorship of Premiership Rugby," said Hines. "The opportunity to join a global business with a real focus on clients, where I could use my sporting knowledge, was an opportunity I couldn't pass up. I look forward to working with the team to further develop our offering."