Gallagher named insurance broker for the University of Cambridge | Insurance Business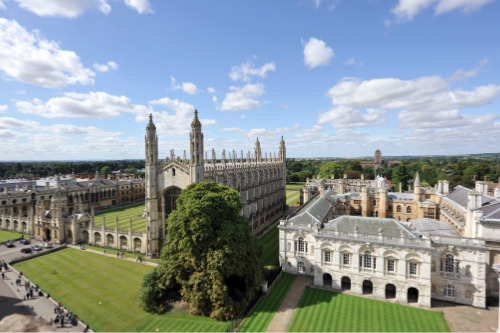 Gallagher has announced that it has been selected to serve as the broker partner for the University of Cambridge.
The appointment was negotiated by Gallagher's specialist public sector and education practice within its UK Retail operations. Through the partnership, the firm will oversee the university's risk management and insurance needs.
According to a release, the University of Cambridge appointed Gallagher due to the company's technical knowledge and understanding of the higher education sector, with considerations over the current challenges universities face.
Founded in 1209, the University of Cambridge is the fourth oldest university in the world. It is comprised of six schools and more than 150 faculties, departments, and other institutions. The university also houses a large number of museums and historical collections.
"We are delighted to be working with the University of Cambridge. It is a hugely prestigious and historical centre for excellence in the educational world," said Gallagher managing director of public sector & education Tim Devine. "Each and every university is different so it's important that our team can offer the specialist knowledge to develop tailored insurance cover that covers all their needs."
"After a highly competitive procurement process, we are delighted with the appointment of Gallagher," commented University of Cambridge head of group insurance services Nicky Routh.
Routh added that the university was impressed by Gallagher's credentials and expertise in the higher education sector, as well as its understanding of the university's history.