Gallagher on the key challenges facing clients throughout the UK | Insurance Business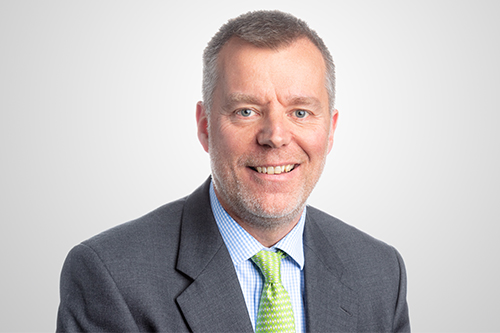 What makes a career in insurance broking rewarding? Gallagher UK retail chief executive Michael Rea's (pictured) career has seen him take on a variety of opportunities across the entire spectrum of the insurance industry for almost three decades. He has held down a variety of broking leadership roles over the last 15 years, the last six years of which he has spent with Gallagher, and, speaking with Insurance Business, he identified what he enjoys most about insurance broking.
"It's the people," he said. "We're very lucky that this is still a people industry no matter what innovation and technology and changes happen. We remain fundamentally an industry where people do business with people and that's where I get my energy from – from those around me.
"I'm very lucky in my role in that it's so varied. The retail business at Gallagher is very geographically distributed and we play in pretty much every part of the sector from personal lines to small business to mid-corporate, and it's the variety of the organisation and my role that I find exciting. No two days are ever the same. And that's because every different sector has got different challenges and opportunities."
Working in the retail business has helped Rea to understand the challenges that clients face on a daily basis. Looking to the regions of the UK, he said, the varying stages of lockdown which were introduced earlier this year created something of a patchwork quilt when it comes to COVID impact. Considering clients from a sectoral perspective, however, is where the differing challenges facing businesses really come to light. Clients within the high street retail space, the hospitality sector and the transport sector, for instance, have been disproportionately impacted by the lockdown.
Read more: Gallagher opens new regional office
"As the government guidelines and restrictions have changed, sometimes on a kind of a weekly or fortnightly basis, clients in the education and care home sectors have had to adapt to new ways of working, and they've had to make sure that their businesses comply with what initially was guidelines and then became legislation," he explained.
"And businesses have had to reinvent themselves. As we've probably all seen in our lives, some pubs have become takeaways, other restaurants have shifted their business models to work on a delivery basis. These businesses have had to evolve, and some of them have evolved almost overnight. And that creates a risk for businesses to make sure that, as they move into a new space, that they're adequately and appropriately covered."
Gallagher's role during the crisis has been to ensure an ongoing dialogue with clients and to advise them on how to remain appropriately covered, but lockdown has had a severe impact on how brokers can interact with clients, Rea said. The business has found it is relying on technology more and more.
Read more: Nicolas Aubert discusses "the new normal"
"And we're actually finding that clients are responding to that quicker than we thought they would," he said. "For instance, typically we would run breakfast briefings for prospects and clients to update them on changes in the insurance space or to talk to them about specific products or risks to their business. And now these are being done remotely via WebEx webinars and our online seminars have been unbelievably popular, honestly much more than we thought they'd be."
For a business like Gallagher, Rea said, these webinars are the perfect vehicle to gather its experts and share their advice. Whether that's in the charity space, or whether they're talking about the D&O market or the PI market, now these experts can talk to a broader range of regional clients and prospects without having to travel halfway around the country. It's more efficient for the team and it's more efficient for the clients.
"When we first went into lockdown, we frankly wondered whether in that mid-corporate space we'd be able to write new business without physically meeting prospects," he said. "And what we've discovered, and I presume all insurance brokers are discovering, is that due to the adaptability of both our clients and ourselves that is something we can do.
"It'll be interesting to see, if the world returns to normal by the middle of 2021 or so, whether the elastic band returns to its original shape. Will we all revert to type or will there be a dividend of just a different way of operating? Hopefully what we'll learn is the things we did like in lockdown and then hold on to those things, and we'll learn the things we didn't like, and we can drop them and revert to type in those areas. I think it will be a blended sort of solution as we go into next year and the world hopefully returns a little bit to normal."