Geoffrey Insurance wins innovation award for customer engagement | Insurance Business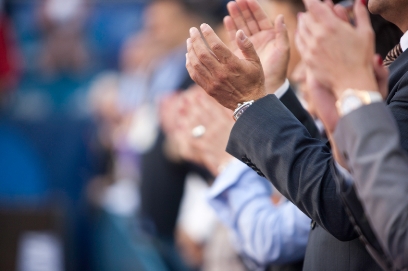 Geoffrey Insurance has been hailed as one of the recipients of this year's European Contact Centre and Customer Service Awards (ECCCSAs).
The insurer's new customer videos recently won in the ECCCSA innovation in customer service category, beating telecommunications firm BT Consumer, customer experience company Genesys, and Panasonic CARES.
Launched in May, Geoffrey's videos were delivered using the EngageOne software of global eCommerce solutions provider Pitney Bowes. The software used personalised video technology to explain policy information to the customer.
Geoffrey said the "revolutionary software" was an instant success and improved the company's reputation.
"We knew we were on to something special with these videos and we were right. I want to thank Pitney Bowes for their EngageOne software which has transformed the customer's experience with us," said Paul Baxter, head of direct at Geoffrey Insurance.
"[We] can now boast an online experience that's as engaging as our contact centre. We're thrilled that this innovative approach has been acknowledged," he added.
Related stories:
Markerstudy Insurance nabs innovation awards
Supercover scoops Mobile Industry Award