Going to Hawaii? Allianz Partners issues travel insurance advice | Insurance Business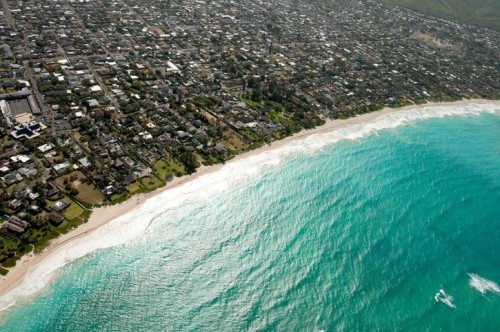 Contact your travel agent, tour operator, or carrier in the first instance – this is Allianz Partners UK's advice for Hawaii-bound holidaymakers who might need flight information following the recent volcanic eruption on the Big Island.
"For customers yet to travel, if your outward trip is cancelled, you should be able to obtain a full refund of your trip from the tour operator or carrier," said Barry Smith, travel insurance underwriting manager for Allianz Partners UK. "In these circumstances, if you have a single-trip policy and are no longer travelling or making a claim, a full refund of the premium paid may be obtained from the issuing agent.
"If your outward flight is changed and you are still travelling and you have a single-trip policy, the policy dates may be amended to reflect the new travel dates. In this instance, please contact your issuing agent to advise of the new details."
Meanwhile Allianz Partners UK annual multi-trip policyholders "need to do nothing," said Smith, as the policy does not capture specific travel dates.
As for travellers whose return flights to the UK may be disrupted, the Allianz unit has additional advice.
"You should contact your tour operator or carrier for information regarding any possible flight changes," it said. "In most instances, if your return date is delayed, your policy will automatically be extended to cover any additional period.
"Compensation for delay may be possible from your airline in accordance with EU Regulation 261/2004 if your flight is delayed for more than three hours – please check with your airline for more information."
A May 31 Kilauea volcano status update from the US Geological Survey cited intermittent ash eruptions, as well as elevated seismicity and heavy gas output. Eruptions began on May 03.
Related stories:
Travel chaos continues at Heathrow Airport
Allianz to cover clients affected by UK flight gadget ban