Travel chaos continues at Heathrow Airport | Insurance Business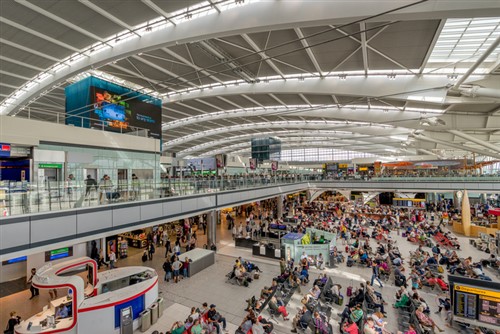 On a normal day, airports aren't the most fun place to be in – unless maybe you're holed up in a fancy airport lounge. So how much worse is it when thousands of travellers are stranded due to uncool disruptions caused by snow and ice? Insurance brokers with travel insurance clients can expect a flood of claims in the coming days.
"Flights to and from Heathrow continue to be affected," read Heathrow Airport's post on its website, with multiple flights still cancelled on Tuesday (December 12) – the third day of airport troubles. "Before coming to the airport, you should check the status of your flight with your airline. If the status of your flight is cancelled, please do not travel to the airport.
"The safety and comfort of our passengers is always our first priority and we are working closely with our airlines to ensure affected passengers are looked after. We apologise to those whose travel has been impacted and regret the inconveniences that have been caused."
Meanwhile British Airways has issued its own apology.
"We are very sorry that customers continue to suffer from the disruption to flights at Heathrow caused by the severe weather conditions that have affected airports across northern Europe," it said in a statement, as quoted by
The Independent
.
Further cancellations and delays on Monday were attributed to time spent on de-icing aircraft, air traffic control restrictions, as well as repositioning of aircraft and crews.
The airline also offered refunds and the opportunity to rebook until December 18.
Related stories:
Collapse of Monarch Airlines causes royal mess for insurer
UK to consider insurance reforms after collapse of Monarch