Government looks at requiring plate numbers and insurance for cyclists | Insurance Business UK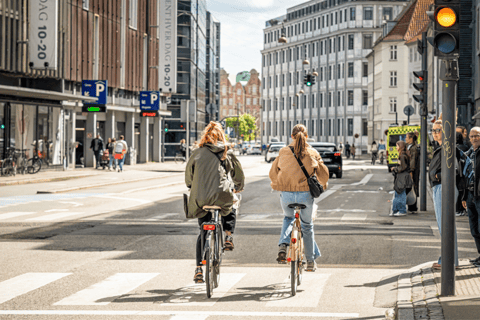 Government officials are reportedly keen to subject cyclists to new road legislation, which could mean required plate numbers and insurance plans to keep pedestrians safer, the Mirror reported.
The start of 2022 saw revisions to the Highway Code, including critical new rules for those on bikes, but it seems that government officials still want further accountability from cyclists.
As more cycling lanes fill the roads, bikers are asked to respect the 20mph speed limit, the Daily Mail reported. In cases of speeding and other road infringements, cyclists will suffer fines and penalty points – and having plate numbers on bikes would be necessary to implement these actions.
Read next: Insurance industry responds to planned changes in The Highway Code
Complementary to this new scheme is Transport Secretary Grant Shapps' plan to introduce a "death by dangerous cycling" law. The straightforward measure seeks to treat careless cyclists the same as motorists, upping jail time from two years to four years if a pedestrian is killed.
"We need the cycling equivalent of death by dangerous driving [law] to close a gap in the law and impress on cyclists the real harm they can cause when speed is combined with lack of care," Shapps told the Daily Mail. "For example, traffic lights are there to regulate all traffic. But a selfish minority of cyclists appear to believe that they are somehow immune to red lights."
Government officials are also reportedly insisting that cyclists should have insurance to protect pedestrians in case of injury.