GRP announces acquisition of Five Insurance Brokers | Insurance Business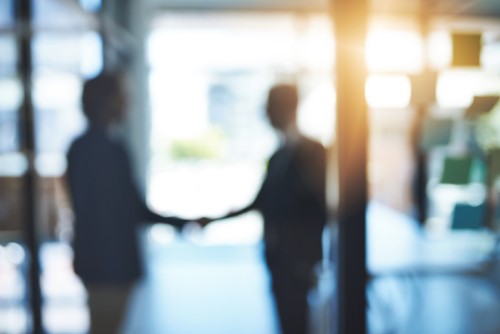 Global Risk Partners (GRP) is keeping up the momentum with which it has started 2021 with its latest acquisition – the purchase of Ipswich-based Five Insurance Brokers Ltd.
Five Insurance, which was founded in 2010, is a specialist provider of commercial insurance to the construction, manufacturing and process, haulage, motor trade and warehousing sectors. The deal completed on February 16 and the consideration is undisclosed.
Read more: GRP reveals acquisition of Marsh's UK Networks business
The brokerage was started by its five directors, Jeremy Howard, Robert Shurety, Lindsay Drain, Stuart Paris and Simon Hughes, and will continue to be led by the incumbent management team. Five Insurance will remain in Suffolk and retain all its employees, though Jeremy Howard has decided to leave the business following completion of the deal.
Director Rob Shurety noted that while Five Insurance will remain a stand-alone business, it is targeting "substantial growth" enabled by the backing of GRP. Rates hardening can be seen across the business's specialist sectors, he said, and the goal is to obtain the best possible deals for its clients by ensuring the right cover at the right price. Being part of GRP will improve the brokerage's access to senior decision-makers within insurers and allow it to strike better deals for customers.
"In summary, this is a great deal for Five Insurance Brokers and our clients and we are fully expecting to accelerate our profitable growth under new ownership", he said. "The continuing economic uncertainty brought about by the pandemic and Brexit was a factor in our decision to become part of GRP, where Mike [Bruce] and the team encourage the right balance between enabling us to continue to develop our brand and offering help and support when we need it."
Commenting on the deal, Stephen Ross, GRP's head of M&A, said that GRP will make Five Insurance an appointed representative (AR) of the group post-completion. He also highlighted the quality of the business and its entrepreneurial team. Five Insurance has good roots in East Anglia, he said, and gives GRP a significant footprint in that part of the country.
"Despite our announcing the major acquisition of Marsh Networks UK last week," he said, "this deal underlines the continued strength of our pipeline and that we continue to have a strong appetite to bring deals across the line."