Mike Bruce reveals GRP's next steps after latest massive deal | Insurance Business UK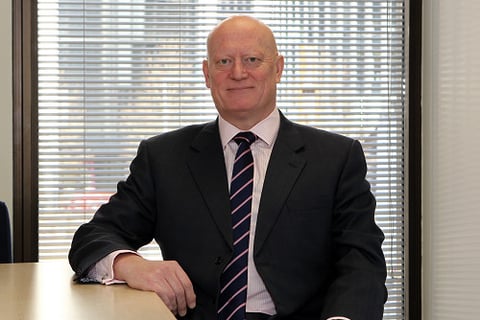 Usually, before a major acquisition is announced in the insurance industry, rumours abound about the possibility of a deal being struck long before the official announcement is made. Global Risk Partner (GRP)'s announcement of its purchase of Marsh's UK Networks business managed to buck that trend, however, noted Mike Bruce (pictured), group CEO of GRP, and yesterday he received a variety of texts and emails from industry peers surprised by the deal.
Read more: GRP reveals acquisition of Marsh's UK Networks business
The move is a great strategic fit for the group, he said, filling out the final element of its UK distribution model, with every base now covered. GRP has always identified a network as something that would be great to have within the business and conversations surrounding the deal go back quite a long time. As with any good acquisition, it was a case of stars aligning and everybody being in the right place at the right time which enabled the deal to happen.
Pending the regulatory approval process, which GRP is highly familiar with having carried out more than 70 deals over the last five years, the next step will be engaging with the onboarding team to make the transition as smooth as possible. Several of the people coming across, including David Hopwood, head of the UK Networks business, are former colleagues, Bruce said, and it will be great to welcome them back into the fold.
"Also, we'll be continuing the work that Marsh was planning on doing in terms of launching a single proposition for the network," he said. "There's three networks under the Marsh UK Networks umbrella and that work will be continuing with a different wrapper on the outside – we're going to call the network Hedron. There's been a lot of preparatory work being done by the GRP and Marsh teams and they've worked really well and effectively in the last few months. So, we expect that to continue in the period between now and completion so we can hit the ground running."
The GRP model is to buy businesses and work with their existing management teams to help them grow, he said, and that is the plan with Marsh's UK Networks business too. Bruce has met with the Networks team and some of the members of Marsh Commercial's London Markets Business (LMB) team, which will transfer to GRP, and knows they are as keen as GRP to grow.
Read more: Head of Marsh Networks on how COVID-19 has impacted broker M&A
"We're backing [them] to grow the business," he said. "We can bring to the party our relationships with insurers, some of our own products through our MGAs and our data analytics capability, which we think will really help the network members and insurers understand the opportunities there. The network's a great business and the LMB team is a great team. But we also believe we can bring some extra input and support and momentum behind some of the things we'd like to do."
M&A is one of GRP's core competencies and the deal offers an opportunity for the group to offer its deal-making facilities to network brokers looking to sell their business. Having strong relationships with over 250 brokers will create a joined-up conversation with trusted network members, as and when they want to look at their options. This is a natural next step for such members, he said, and something GRP is keen to explore.
"Historically, we've always gone for majority sales, but I think within the network, part of that journey could, in the future, be looking at minority investments and moving to a majority or full buyout later on in the day. It is something we've got good expertise on and our new colleagues from the network business already provide advice on succession planning, etc., to their members - so it's just as a logical extension of what they currently do."
Read more: GRP's new chief exec on acquisitions during the coronavirus pandemic
Bruce noted that from the growth of the network over recent years, it is clear that networks are a viable business model. Many of the services they provide involve helping with some of the key issues impeding the growth of small businesses – from regulatory issues around client money, to compliance consultancy, to succession planning, to marketing support, to helping develop pipelines and new business. GRP will look to support this while adding new products and new insurers to the panel and offering alternative exit routes, creating a compelling proposition for new members to join.
All this will come a little later, however – for Bruce and the teams involved, the focus right now remains on meeting and greeting the 110+ plus people who will be coming over to GRP. This will include a Zoom call with all his new colleagues, which, he noted, will be a nice opportunity to put names to faces. The feedback so far has been very positive, he said, and, in a time of great upheaval for the insurance industry, a deal like this, which is just about growth, is a genuinely good news story.