Hastings Group posts increases across the board | Insurance Business UK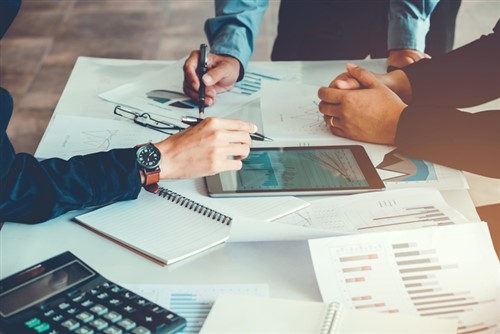 Sometimes it's necessary to dig deep into a company's results to find the 'real story' amid the positive headlines and a CEO's inevitable talk of a "pleasing period." However, for Hastings Group Holdings plc, the name behind the technology-driven insurance provider, it's hard to find any clouds behind the silver linings.
Announcing its annual results this morning, the firm reported strong cash generation and saw its profitability, GWP and customer policies all rise.
Profitability was up 4% to £190.6 million compared to 2017's £184.1 million, although if you exclude the £14.6 million of prior year VAT recovery and the £7.0 million impact from adverse weather during the first quarter the result would have been slightly down at £183.0 million. Still, live customer policies have jumped to 2.71 million, up from 2.64 million a year earlier; while GWP was up 3% - reaching £958.3 million compared to £930.8 million the year prior.
"I am pleased to announce a solid set of results for 2018, continuing our track record of profitable growth," said Toby van der Meer, chief executive officer. "We have grown adjusted operating profit by 4% to £190.6 million and our customer numbers by 2.5% to 2.7 million, while maintaining our underwriting discipline with premium inflation ahead of the market. Our strong capital position and continuing cash generation means we are proposing a 7% increase in our full year dividend over last year, and are increasing our target dividend payout ratio to a range of 65% to 75% going forward.
"We remain focused on long term profitable growth, with our price comparison website and digital focused business model built to take advantage of an increasingly digital landscape."
The firm pointed to a number of operational highlights during the year, including the successful completion of its Guidewire programme with the majority of customers expected to be on the new platform during the first half of this year, helping to further drive operational efficiency. It also noted that new anti-fraud capabilities had been introduced and that it had taken action against some 99 ghost broking rings this year.
"We have made good progress on building our next generation technology solutions including our core platform, pricing, anti-fraud and digital capabilities in particular," the CEO added. "Now our Guidewire programme is complete, it provides us with a scalable platform for future growth and we continue to deliver major milestones for customer digitalisation. This includes the launch of our new mobile app that has already been downloaded over 150,000 times, and our new online self-serve functionality and digital claims notification and tracking."
The group's outlook and guidance for the full year 2019 is unchanged.