Henshalls Insurance Brokers snaps up Bayliss & Cooke | Insurance Business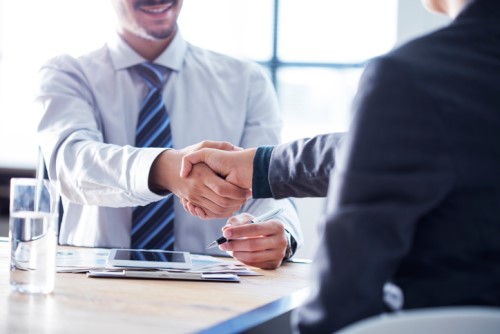 It's 'two become one' for Henshalls Insurance Brokers and Bayliss & Cooke.
For an undisclosed amount, the latter has been snapped up by the Newport-headquartered firm to be among the biggest independent brokers in the region. The purchased enterprise, which was founded in 1979, will get to keep the Bayliss & Cooke branding across Staffordshire.
"We had been looking for the right acquisition for some time, and with our head office in Newport, the chance to acquire Bayliss & Cooke just down the road in Stafford is the perfect fit," said Henshalls managing director Mark Freeman, who described the deal as "of mutual benefit" to the two camps.
He noted: "By combining our resources, we are now one of the region's largest independent insurance brokers which is great news for clients as we can provide even more services – including the specialist Coachline cover for buses, coaches, and minibuses – and we will have even stronger relationships with insurers."
The swoop will see 14 directors and employees continue to operate from Bayliss & Cooke's Stafford office, while Henshalls – which is also present in Shrewsbury – widens its client base by tapping a new location.
Both companies are members of Willis Towers Watson Networks.
"I've known the Henshalls team for over 10 years through our membership of the network, and our company cultures are very similar, so this deal is definitely the right move for us," explained Bayliss & Cooke owner Jon Edwards.
"They have been in business for over 50 years, and both our firms are well-established community insurance brokers with loyal and experienced teams. We're very much looking forward to working with Henshalls and to helping to expand their reach into the wider Staffordshire and Midlands areas."