Here's what 99% of new Aviva dads in the UK did in 2020 | Insurance Business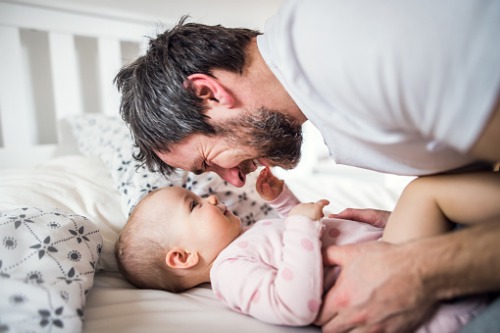 It was in November 2017 when Aviva rolled out its equal parental leave policy in the UK, and now the insurer has released the programme's latest take-up numbers.
According to the British insurance giant, more than 1,900 people have taken advantage of the benefit since its introduction more than three years ago – with recent figures showing no signs of letting up even amid remote work arrangements.
"Aviva's equal parental leave continued to be popular during the COVID-19 pandemic, with strong take-up from Aviva colleagues," noted the company. "643 employees took the leave last year, despite more families being based at home during 2020."
It was highlighted that 99% of new Aviva dads took parental leave last year, with the average span at 24 weeks. This is longer compared to the 2018 average of 21 weeks. In the insurer's view, the statistics suggest that men are becoming more comfortable taking time off from work when a new child arrives and that equal parental leave policies are becoming more established.
New parents employed by Aviva in the UK are offered 12 months of parental leave, six months of which are at full basic pay. Last year, 84% of new Aviva dads took at least six months of parental leave.
"Take-up of parental leave in 2020 shows it's a benefit people really value and was a welcome reassurance to families facing into the stresses of a pandemic," said chief people officer Danny Harmer. "Indeed, it proved to be essential for many colleagues while support networks, such as grandparents and parenting groups, were unavailable over the last 12 months.
"A key challenge with hybrid or remote working is that those with caring responsibilities – who are more likely to be women – become less visible unless organisations act consciously. Our hope is that policies like equal parental leave help to balance caring responsibilities between genders and remove any gender-based or carer-based barriers to career progression."