Hiscox speaks up amid legal action threat | Insurance Business UK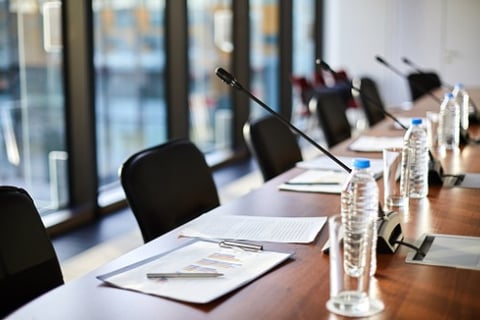 Bermuda-headquartered specialist global insurer Hiscox has broken its silence after hitting the headlines recently over its business interruption (BI) policies.
Hiscox, however, did not address any specific coronavirus-related claim. Neither did the firm comment on the looming lawsuit it faces against the Hiscox Action Group, which was set up by London-based creative communications agency Media Zoo after its BI claim was rejected.
The policy supposedly covers the film company against its "inability to use the insured premise due to restrictions imposed by a public authority" following "an occurrence of a human infection or human contagion disease, an outbreak of which must be notified."
But Media Zoo was told there had to be an incident within a one-mile radius for the denial of access cover to apply. You can read more about the denial here.
On Wednesday afternoon, Hiscox released a market update to say that its "core policy wordings do not provide cover for business interruption as a result of the general measures taken by the UK government in response to a pandemic."
The group, which believes its coronavirus BI exposure is limited in Europe and negligible in the US, reported: "Hiscox UK provides business interruption cover to SMEs as part of its small commercial package policies. Approximately 10% of Hiscox UK's small commercial package customers purchase cover for business interruption.
"Of those who do purchase cover for business interruption, Hiscox estimates approximately 10,000 have been directly impacted by mandated government closure to stop the spread of COVID-19. Over 70% of these customers have monthly revenues of less than £40,000 in a normal trading environment, with a significant proportion below £10,000 per month."
The insurer went so far as to say that the level of economic loss experienced by these businesses is likely to be materially lower than revenues in a normal trading environment. It added that Hiscox Retail has substantial reinsurance cover in place.
"Hiscox publishes a realistic disaster scenario which estimates a net loss of $175 million for losses emanating primarily from event cancellation, entertainment, and travel in a global pandemic scenario," noted the company. "Hiscox is proactively paying claims for these lines of business and the claims are progressing in line with its expectations.
"Hiscox will provide a further update to the market clarifying its potential exposures within the next week, upon completion of on-going business analysis and assessment."
Prior to Hiscox's statement, the Financial Conduct Authority (FCA) reminded BI insurance providers – without singling out anyone – to compensate policyholders with legitimate claims.
"There are policies where it is clear that the firm has an obligation to pay out on a policy," FCA interim chief executive Christopher Woolard told insurance CEOs in a letter yesterday morning.
"For these policies, it is important that claims are assessed and settled quickly. A key objective of the FCA is to ensure that financial pressures on policyholders are not exacerbated by slow payment, rather, such claims should be paid as soon as is possible."
This was welcomed by the Hiscox Action Group, with founder member Mark Killick commenting: "It is great news that the FCA has finally got involved. The Hiscox Insurance policy terms are clear and unambiguous and it is shocking that they are refusing to pay out when they have a legal obligation to do so."
Killick, who is Media Zoo's creative director, said they will ask the regulator to "do everything it can to force Hiscox to change its mind," adding that more and more businesses are joining the action group on a daily basis.