How can we make the insurance industry more diverse? | Insurance Business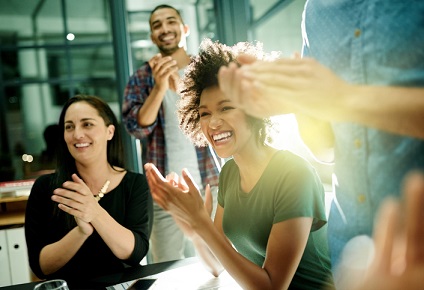 Diversity and inclusion is something that Tali Shlomo, the people engagement director at the Chartered Insurance Institute (CII) and speaker at the upcoming Women in Insurance event, is extremely passionate about.
Shlomo worked in a number of different industries, from start-ups to tech to media, before landing the job at the CII. She said that the organisation was looking for someone to bring in a "mindshift change" and that she was ready to take that on.
Her whole career since has been focused on working in the diversity space, long before many organisations jumped on board to the extent they have now.
"I've always worked on diversity and inclusion, way before it became mainstream and was given the title of diversity and inclusion," Shlomo said.
"Since I've been at the CII, from 18 years ago, I've always talked about dyslexia and I've always talked and done training on mental health. For me it's always been about people."
Shlomo points out that people are key in an organisation and having different perspectives, that comes from having a diverse workforce, is one of the most valuable things that a company can have.
"For me as an HR professional, it's all about unlocking talent and leveraging on people's experiences and insights," Shlomo said. "And bringing in different perspectives and insights is valuable.
"How do we do that? Well let's have different diverse backgrounds and experiences. I bring diversity, I'm a woman with an ethnic background. For me it's all about the individual and what you bring to the organisation and how you enrich an organisation and enable the organisation."
Women make up half the population of the world, yet in insurance, are woefully underrepresented in the executive ranks.
"How did we get to where we are?" Shlomo asked. "1871 saw the first woman employed as an insurance clerk, in 1928 women over 21 were granted equal right to vote as men, in 1944 the disabled persons employment act introduced a green card to enable them to work and 1973 saw the first female broker at Lloyd's.
"Have we made progress? Absolutely. Inga Beale, the first female CEO of Lloyds. That's progress.
"However, while we have made progress it's probably not as fast as we were hoping. Because number one, a lot these are established practices that have been in place. And number two, we haven't created environments where we support women to attract, retain and promote."
Creating these environments, that allow women to succeed, is key. And Shlomo knows exactly what is needed for the insurance industry to improve when it comes to diversity.
"For me talent and diversity and inclusion come together, and organisations need to have a strategy, authentic dialogue, as well as a safe environment where you can have those authentic dialogues," she said.
Practically, there needs to be more programs, she explained, to help people to progress in their careers.
"They should have programs in place not only for learning and development but for work allocation," Shlomo said. "How often are we allocating work which is interesting and visible to diverse communities?
"And in addition to all of this, on the other side of the coin, it's what individuals can do for themselves. Network. There's so many networking opportunities."
Tali Shlomo will be sharing further insights on this topic at Women in Insurance UK in London on October 10. See further information or book now.