How 'liberating' Swinton helped Ardonagh's bottom line | Insurance Business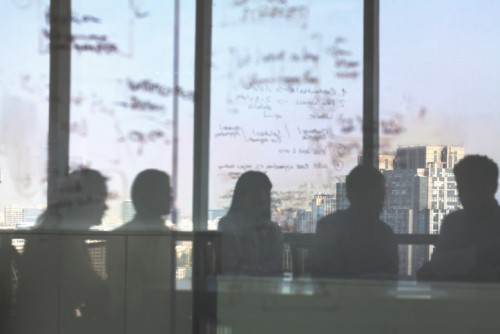 Following a statement on its 2018 results, in which the company said it had a number of reasons to celebrate, Ardonagh CEO David Ross said he believes the broking side of the business was key to its financial success – and across areas that may be unexpected to some.
Read more: Ardonagh reports across the board income growth
Ross said that while others may believe that there isn't a future in personal lines, that isn't the experience for Ardonagh.
"The reality in personal lines is that when you are one of the biggest players in the market, like we are, and we've got four million clients, the reality isyou can offer a client multiple choices," Ross explained.
"Choices in all the colours and all the sizes. And that is a much better place for a client to go than direct to one insurance company who can't give them advice and can only give them one product in one size and can't tell them if it's the right thing to buy."
Ardonagh, which completed an acquisition of Swinton in late 2018, has been able to push forward in this area in the past year. The CEO compared the purchase of Swinton to 'liberating' it, which he believes has enabled the business to be more successful than it could have been anywhere else.
"When we effectively liberated Swinton, the rest of the competitive landscape in the carrier marketplace was very keen to get behind the Swinton brand and offer competitive rates to what is effectively a very powerful distribution platform," Ross said. "Swinton has proved to be every bit as good as we hoped it would be."
Comparing the Swinton deal to the acquisition of Carole Nash, Ross explained that it was all about strategy, and making the right purchases at the right time, bringing in companies that fit well with the Ardonagh brand.
"If you look at the Carole Nash deal, we bought it from an insurance company - and brokers don't do well when owned by insurance companies," he said. "There's two totally different dynamics and thought processes.
"So, when Swinton came up it was very comparable to Carole Nash - it was a distribution business owned by an insurance company. But the very fact it was owned by an insurance company meant it was no longer able to offer compelling rates from other insurers because no other insurer wants to support a rival business."
Ross explained that, moving forward, any business Ardonagh acquires will need to be within a certain fit.
"On the broking side, what we've created is a platform that will allow people to be acquired by us in the future and not feel like it's the end of the journey for them," he said. "Because you can sell to a public company and it's all over - you integrate and you're part of a different journey."
Ardonagh has also learnt its lesson from past mistakes, and to continue its growth moving forward Ross said that they only want businesses that will be part of their journey together - like Swinton.
"The key thing for us is to learn from what we've had to fix, and then make sure that our rulebook going forward for people going into the company is that you have to integrate but you have to fit culturally into this business," he explained.
"I think what we will do is hold a very high line on who is now allowed to join, because people who aren't prepared to come in and fit in and integrate and mould their client base to working with ours won't work.
"Because when we buy someone it's not just us buying them, it's them buying us. And that is a really important difference because people have to reach a crossroads in their evolution where they go 'I can be part of Ardonagh and they can make me better, and they will make us better'."