How the COVID-19 crisis has drastically impacted claims services | Insurance Business UK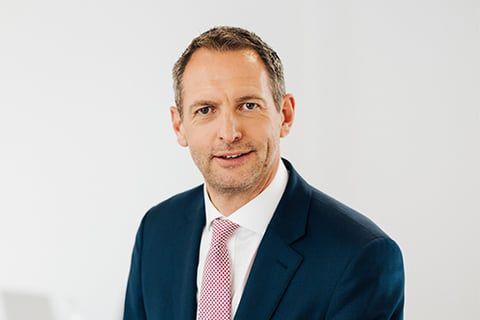 The insurance industry has always valued the contribution of advisory content and thought leadership, and this has only been amplified by the uncertainty of the COVID-19 crisis. For Glen Eastwood (pictured), the managing director of MSL, being able to lend his industry insights into how the pandemic is impacting the claims sector, and what the long-term implications of this might be, has been a valuable means of creating dialogue within the industry.
Eastwood noted that, throughout his career, he has never seen anything genuinely impact the claims sphere as severely as COVID-19, which led to the substantial dry-up of claims volumes around mid-March as the lockdown hit. There are frequency moves within the claims sector, he said, for example when significant hikes in fuel prices caused a noticeable decrease in driving around 10 years ago, and recessions tend to see people looking for cheaper means of transportation - but nothing has had a similar impact to the pandemic.
"I genuinely couldn't believe what I was seeing at the time," he said. "But it also made sense as most things were locked down, and most people are working from home where they could. And, even if they couldn't work from home, such as those working in a café or a restaurant, nobody was going out anyway. So, it didn't take a rocket scientist to work out why the claims volumes went down."
Read more: MSL names claims operations head
The conditions of the pandemic, and the dramatically reduced claims frequency, have been financially favourable for motor insurers, Eastwood said, but the crisis has drastically impacted businesses which provide claims services. For MSL which provides these services to brokers, insurers and MGAs and is paid on a per claim basis, with no claims, there is simply no revenue.
"We are not unique in this situation," he said, "as there are a lot of suppliers in the claims supply chain, most of which have been in the same position. And that goes for repairers, accident investigators, accountants, lawyers, and anyone else involved in this area.
"So, for us, we had just got all our staff successfully working from home, when monitoring the numbers made us realise that they simply didn't support the number of people we've got. And, without getting into the politics of this, I must say that the government's furlough scheme has been a godsend as it has genuinely saved a lot of jobs. It has saved jobs at our place, for sure, but also across the industry and across the business world full-stop. And that has been a really great thing."
Now, as traffic returns, MSL is in the position of being able to gradually return employees from furlough, he said, and it is a fantastic feeling to welcome them back to the business. Eastwood paid tribute to the way that his entire team have reacted to the crisis, both those who are currently working through the pandemic and those who have been furloughed.
"I'm really proud of the commitment that they've shown. And the great thing is that we're still a team and we've been able to maintain the business. I'm looking forward to welcoming the rest of the team back to work, and hopefully getting back to where we were. From a volume perspective, however, I don't see the claims volume coming back to where it was pre-COVID for some time because of the working from home factor.
Read more: MSL on reducing third party motor claims inflation
"Maybe, when we find a vaccine, and I hope it is 'when', things will return to normal, but I can't help thinking there is going to be a shift once people have experienced working from home and realise they can do it. I'm not saying that everyone will work from home going forward but I think we, as a business, will probably end up having a blend of people in and out of the office."
Looking to how the motor claims sector will evolve under the influence of the pandemic, Eastwood highlighted that among the key impacts is likely to be an increase in fraud, both opportunistic and premeditated, an increase in PI claims frequency and a slowdown in vehicle repair times due to the availability of parts. It will also be noteworthy to fully measure the effect that the lockdown has had on driving habits, he said, noting that he personally has seen some awful driving since lockdown started to lift. People are out of practice, having been limited in how far they can drive for several months and these factors are going to have an impact on claims frequency.
"Given what I'm seeing and what I'm hearing in the market it seems that, while frequency still isn't where it was, there have been some more severe accidents on the back of people driving at speed and people being rusty, and their reaction times being slower," he said.
Read more: Admiral details how the driving habits of customers have been impacted by the coronavirus
Whether the recessionary impact of the pandemic, and the concern many have about the safety of public transport, might impact the number of people looking to purchase motorcycles is also a consideration, Eastwood said, highlighting that a motorcycle insurer which works with MSL recently revealed a spike in sales. People are going to be looking for more options, whether that is a motorcycle, scooter, pedal-bike or even one of the electric scooters being trialled.
"Another interesting thing is the holiday angle," Eastwood said. "This year, probably more than any other in recent years, we've got people taking 'staycations' and holidaying in the UK as opposed to going abroad. And I think some of those people taking a holiday in the UK are replacing the road volume from those who aren't working at the moment.
"A lot of those people would otherwise have driven to the airport or taken a taxi to the airport and then jetted off for two weeks are now going to the Lake District, to Devon, to Cornwall, to Wales, and other places, and they're going in their cars, which is replacing some of that reduced traffic. So, there's definitely going to be some very interesting dynamics on the road going forward."