Admiral details how the driving habits of customers have been impacted by the coronavirus | Insurance Business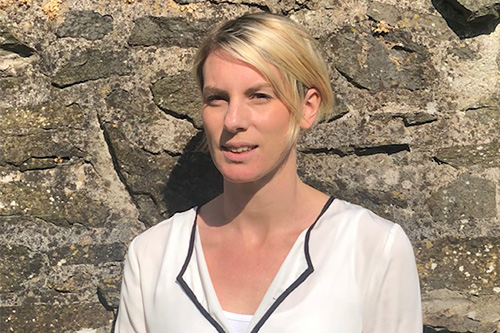 From impacting trading results to affecting the mental health of those in lockdown, COVID-19 has left no stone unturned when it comes to disrupting the operations of economies, businesses and individuals throughout the world. Now, new findings from one of the UK's leading car insurers, Admiral, have illustrated the impact that coronavirus is having on the driving habits of motorists across the country.
Read more: Top tips on managing the mental health of staff during the coronavirus
The recent lockdown easing announced by Boris Johnson urged those who cannot work from home to return to work but included the caveat that public transport should still be avoided. Admiral's report, which polled over 1,400 drivers in the UK, revealed that 87% of respondents are afraid to take underground trains or buses while only 27% feared using a personal car for transportation.
The head of Admiral's motor team, Clare Egan (pictured above), discussed this report in further detail with Insurance Business and noted that the research highlighted how the pandemic is impacting every aspect of life in the UK, including how and when cars are being used.
Read more: How are brokers and customers changing their habits during the pandemic?
"We thought it would be interesting to get a snapshot of how motorists are feeling at the moment," she said, "their concerns about hygiene in and around their cars and also if the lockdown is changing their driving behaviour."
A finding of the report which surprised Egan was that so many people admitted to using their cars for non-essential journeys. The fact that 14% of people said they have taken unnecessary risks by making such journeys is a real concern, particularly when it is considered that a third of young drivers (aged under 25) said that they have done so.
Alongside these non-essential journeys, Admiral's report also found that there are several ill-judged behaviours which have increased during the lockdown with almost a quarter of men (24%) stating that they are more likely to speed when the roads are quieter. The lockdown is affecting everyone, Egan noted, and everyone should be doing all that they can to prevent the spread of the virus.
"There are some behaviours that are unacceptable during the lockdown, such as taking unnecessary journeys," she said. "Other behaviours we've highlighted in this report are unacceptable at any time, such as speeding. We know speed is a factor in many road accidents and as a car insurer it's in our interests to prevent these. But even more so at the moment when the emergency services are stretched dealing with the pandemic."
While it is still to fully assess how long-term driving and transport habits of customers might change, Egan noted that there are likely side-effects to any easing of the lockdown.
"Coming out of lockdown is going to have to be gradual," she said. "At the moment we're seeing far fewer cars on the road, but once lockdown is eased, it's possible the traffic volumes will increase quickly as people take the opportunity to take trips they couldn't before. It's likely that commuter traffic will not be at the level it was before the lockdown as more people will continue to work at home. With regards to public transport, social distancing will have to continue which could make taking a bus or train more difficult and force more people into their cars."