Howden Tiger announces two new hires | Insurance Business UK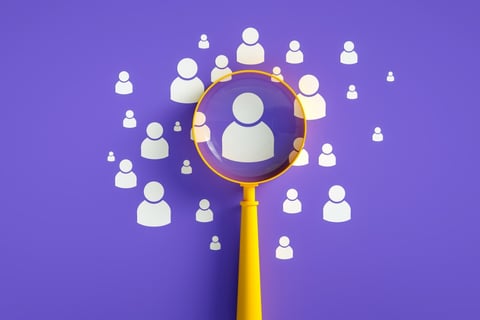 Howden Tiger, the reinsurance arm of international broker Howden Broking Group, has announced the appointment of Garrick Smith and Jim Walsh as senior brokers in its casualty division.
In his new role, Smith will focus on the casualty and excess and surplus casualty space. Walsh will focus on casualty and professional lines. Both will report to Josh Everdell, head of global clients and global casualty at Howden Tiger.
Smith will be based in North Carolina and Wash in Stamford, Conn.
Smith has more than 30 years of industry experience. He joins the company after seven years at Guy Carpenter, where he most recently served as managing director. He served as US sales leader of the firm's E&S segment as well as branch manager for its office in Elon, N.C. Prior to Guy Carpenter, Smith held positions at Willis Re and R/I Inc.
"I'm delighted to be joining Howden Tiger," Smith said. "The scale of opportunity is immense and will prove transformative for the market and for clients that have long been in need of an alternative reinsurance broker."
Walsh joins Howden Tiger after 24 years at Aon Reinsurance Solutions, where he most recently served as executive managing director. He has extensive experience in directors and officers, errors and omissions, and transaction liability lines. Prior to joining Aon, Walsh served as vice president at Cantor Fitzgerald.
"The combination of specialist expertise with an entrepreneurial and innovative mindset is what encouraged me to join Howden Tiger, and I have no doubt this proposition will prove incredibly compelling for clients across the reinsurance space," Walsh said.
"We're excited to welcome Garrick and Jim to the newly formed Howden Tiger team," Everdell said. "Our ability to attract individuals with unrivalled expertise and industry knowledge demonstrates the market-leading position we have built by becoming one business. It's this leading talent that will enable us to continue to grow our position as the preeminent risk, capital and strategic advisor for modern-day clients."
The Jan. 9 completion of Howden's acquisition of TigerRisk, which was initially announced in July 2022, strengthens the firm's position as a tier-one global reinsurance broker with nearly $400 million of combined reinsurance revenue.
Have something to say about this story? Sound off in the comments below.