Industry reaction to Allianz mega deals: "The race for scale continues" | Insurance Business UK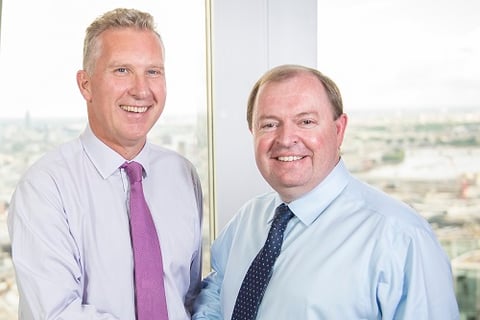 May 31, 2019 was one of the biggest days in British general insurance in recent years, with Germany's Allianz revealing at 7am BST its double swoop for the entire general insurance businesses of UK-based Legal & General and LV=. Insurance Business was among the first to report on the mega deals, and now we bring you some industry reaction following the twin announcements.
"More consolidation in the market is not surprising – the race for scale continues," asserted Novidea managing director Ben Potts. "How successful the deal is will depend in no small way on the technology landscape of the businesses and their integration."
After the acquisitions complete, most likely by the end of the year, LV= General Insurance (LV=GI) will be combined with Legal & General Insurance Limited – making their new owner the UK's number two general insurer.
"Over the last few years, we've successfully grown our business to become a major household name and the addition of Legal & General's general insurance business further strengthens our position," noted LV=GI chief executive Steve Treloar (pictured, right).
"Once the business transfers to LV=GI we'll have over seven million personal lines customers, a gross written premium of over £2 billion, and be a major player in the UK personal lines market."
Read more: Allianz UK to become sole owner of LV= General Insurance
For Andrew Holderness, global head of the corporate insurance group at Clyde & Co, the transactions illustrate the trends they have been tracking in what he called a "bifurcated" market.
"At the top end of the market the larger players are actively on the acquisition trail as they look to build scale and to broaden their offering to reach new customers and markets to drive growth," said Holderness in a statement sent to Insurance Business.
"Meanwhile, at the other end of the market, some businesses remain under pressure following years of difficult trading conditions. The recent signs of market hardening are a case of 'too little, too late' for many who now are looking to dispose of non-core operations."
According to Clyde & Co, these trends are set to continue to drive mergers and acquisitions (M&A) activity.
"After a busy 2018, which saw a 9% increase in the number of completed deals worldwide, we saw a relatively slow first quarter this year but expect a pick-up in deal-making in the coming months," added Holderness.
As for the role of technology in M&A, Potts had this to say: "Legacy technology and the ability to leverage data is one of the key reasons why insurance acquisitions don't always deliver on their original promises.
"But technology can also be the key to helping brokers navigate those tentative, post-merger days, reducing the time it takes for a buyer to get their arms around the acquired business from over a year to months. To maximise merger success, and fast, insurers should be making investment in technology a top priority."
Read more: Allianz UK makes £242 million swoop for Legal & General arm
Legal & General, meanwhile, has expressed its confidence that the sale of its general insurance operations to "one of the world's largest property and casualty insurers will mean that customers can trust they are in safe hands."
In a statement, group CEO Nigel Wilson commented: "Selling the general insurance business is the right decision for our customers and shareholders. And I would like to take this opportunity to thank our GI colleagues for their contribution to Legal & General. We continue to focus on delivering against our strategy, allocating shareholders' capital rigorously.
"We are market leaders in 10 UK markets and have a growing presence in the US and an emerging presence in Asia. Deploying capital in these businesses will deliver better outcomes for all our stakeholders. Our GI customers will benefit from the strength and capability of Allianz in the household insurance sector."