Industry reacts to FCA's general insurance pricing reform update | Insurance Business UK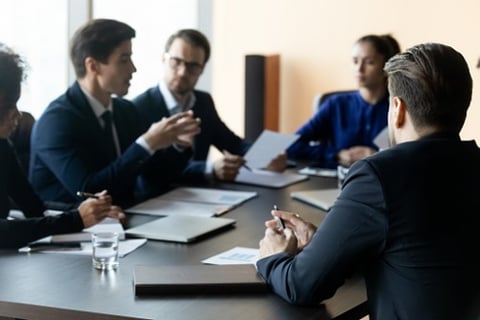 The Chartered Insurance Institute (CII) has been quick to sound off following the Financial Conduct Authority's (FCA) announcement outlining the implementation target dates for rules that might be introduced to curb consumer harm as far as general insurance pricing practices are concerned.
CII policy and public affairs director Matthew Connell noted: "The CII's Public Trust Index has long emphasised consumer sentiments around price and what they consider the 'loyalty penalty'. Despite the work the market has undertaken to improve this situation, it is nevertheless welcome that the regulator has stepped in with a plan to end this practice once and for all.
"We believe the FCA has given adequate sight and consultation of their proposals. They rightly recognise the hard work which will be involved in firms implementing finalised proposals and the subsequent changes which will need to be made."
As announced, the regulator will be giving companies until the end of September to implement any new regulation surrounding systems and controls as well as product governance; and until the end of 2021 for the pricing and auto-renewal remedies and reporting requirements.
New rules, if any, will be published at the end of May. The question now is whether the above would be a sufficient timespan for businesses to be compliant. Prior to the FCA's update, there was only one deadline instead of two, which was four months from the release of the policy statement.
"While we welcome their ambition for full [implementation] to take place by the end of the year," stated Connell, "there is some concern that this may not be enough time for firms to get all practices in place.
"It's important that the regulator continues to take the current pandemic into account and remains flexible in their approach, to ensure we get the right consumer outcomes. The CII will continue to work with the regulator and our members to ensure these measures are implemented seamlessly."
Read more: FCA delivers update on general insurance pricing practices rules
Meanwhile, a little less forgiving with his comments was Ian Hughes, chief executive at insurance data insight business Consumer Intelligence.
In a statement sent to Insurance Business, the CEO asserted: "This isn't much of an extension. The FCA has confirmed that almost all 100 firms that responded to its consultation said 'it would not be possible' for them to meet a four-month implementation timetable for all the measures in its general insurance pricing practices consultation – but is [now] effectively saying that firms have to be ready to implement its rules on product governance and fair value four months after it publishes the rules.
"Firms will have seven months to address final dual pricing rules, but the work on fair value should not be underestimated. It includes all parts of the distribution chain including insurers, brokers, price comparison websites, add-ons, premium finance, and all personal lines products."
In Hughes' view, the update is essentially a warning to start preparing now.
Freddy Macnamara, chief executive of flexible insurance provider Cuvva, also offered insights, saying: "FCA's remedies are seriously needed to ensure fairer outcomes for customers. What the measures mean for consumers in the short term is a potential increase in premiums on price comparison websites to level out premiums at renewal time.
"In the long run, people will see fairer outcomes as consumers have a more realistic understanding of the cost of their premiums over time, while promoting loyalty and healthier competition."
Macnamara believes that dual pricing has created an industry that demotes customer loyalty.
"Over the years price comparison websites have controlled pricing in the insurance market, pushing prices so low they've become unsustainable, which in turn leads to insurers bumping up prices at renewal to compensate for the initial low premiums set," he declared, highlighting comparison websites' supposed reliance on people switching on an annual basis.