Insurance industry "falling well short" when it comes to 'contactability' | Insurance Business UK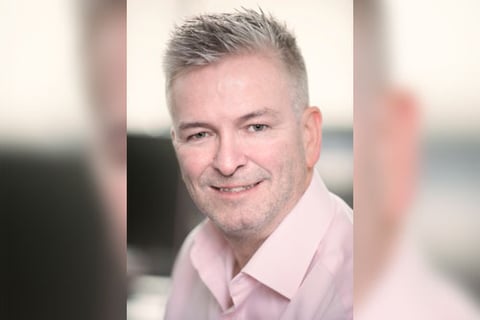 Just 16% of UK consumers rate their insurer as 'excellent' when it comes to contactability and getting queries resolved, new research has revealed. A further 32% rate their insurer as 'good' – meaning that a "disturbing" 52% consider their provider difficult to get hold of in a moment of crisis.
The report, commissioned by Yonder Digital Group, looked at a range of consumer-facing sectors in Britain and found that the majority are "falling well short of providing 'excellent' contactability to their customers and prospects."
But what do the results mean for the insurance industry? Insurance Business spoke to Chris Robinson, CEO at Yonder, to find out about the importance of contactability in the age of instant communication.

Search and compare product listings for Insurance Brokers from specialty market providers here
"Most people in the UK have now used a comparison site at least once, with almost two-thirds using multiple sites when shopping around, according to The Competition & Markets Authority. Insurance companies need to give consumers reasons to stay with them other than price, and increasingly an excellent customer experience can make all the difference when an individual is weighing up whether to stay with their existing provider or to go elsewhere," Robinson said.
Customer experience has become one of the key differentiators for consumers among all sectors when choosing where to spend their money, according to the CEO.
"In our very immediate, always-connected world, this includes how quickly and how well organisations respond to their questions and queries," he explained.
Consumers now expect swift query response across all of the channels open to them, with 64% expecting companies to respond to and interact with them in real-time, and 80% saying that receiving immediate responses to requests influences their loyalty.
"It means that, as consumers take more and more of their spend online and competition continues to grow, insurance businesses need to ensure that they meet these expectations, or they risk losing their customers to those that do," Robinson said.
"In fact, 73% of consumers say they are likely to switch brands if they don't get a consistent – and good – experience across all channels. The evidence clearly shows that consumers are increasingly expecting higher levels of service and that, once dissatisfied, they tend to vote with their feet. With so much competition out there combined with the proliferation of comparison sites, finding an alternative insurance supplier has never been easier, which means meeting customer service expectations has never been more critical."
Related stories:
Usage-based insurance and telematics the solution to retaining customers?
How does Europe compare to the US for insurtech growth?