Insurance industry reaction: Regulator addresses pricing super-complaint | Insurance Business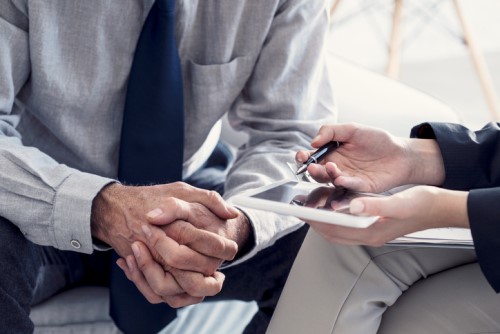 Remember that Citizens Advice super-complaint, filed with the Competition and Markets Authority (CMA), which led to the Financial Conduct Authority (FCA) market study into general insurance pricing?
The CMA has conducted its investigation and found a total loyalty penalty – the higher cost paid for by existing customers – of around £4 billion a year spread across cash savings, mortgages, household insurance, mobile phone contracts, and broadband.
The probe also pointed to damaging practices including continual year-on-year stealth price rises as well as difficult processes to cancel contracts or switch providers. Particularly in the insurance market, nearly 12 million consumers are said to be impacted by the pricing issue.
In response, the government body has made reforms recommendations.
"Our work has uncovered a range of problems which leave people feeling ripped off, let down, and frustrated," commented CMA chief executive Andrea Coscelli. "They shouldn't have to be constantly 'on guard', spending hours searching for or negotiating a good deal, to avoid being trapped into bad value contracts or falling victim to stealth price rises.
"Millions of loyal or vulnerable customers are being taken advantage of each year by firms – and end up paying much more than they should do. This must come to an end."
The FCA, for its part, stressed that the issue of loyal customers being charged more for financial products is a priority for them. The regulator agrees with the CMA that harmful practices should be tackled robustly.
"We expect firms to look after the interests of all customers and treat them fairly, whether they are new or longstanding," stated Christopher Woolard, executive director of strategy and competition at the FCA. "Where we have concerns about conduct by firms, we will explore all options to address this using the full range of our powers."
Industry reaction
Among those who welcomed the development was Better Health Insurance Advice managing director Kevin Gillett, who believes so many have unwittingly faced financial penalties for their loyalty for too long.
"Annual price hikes, costly exit fees, and complex policies all impact consumer freedom and we hope today's (December 19) news acts as a wake-up call for a number of industries," he said. Also, it is the Dorset-based business's hope that firms look at ways of taking a more customer-centric approach into 2019.
Meanwhile Association of British Insurers director general Huw Evans acknowledged that "there needs to be a better balance between the deals offered to new consumers and the interests of longstanding customers."
He added: "That is why insurance is the only sector of those looked at by the CMA to have already taken voluntary, industry-wide action to tackle the concerns being raised. The insurance industry is committed to working constructively with the regulators as they take this forward."
Eric Leenders, from the world of savings and mortgages, offered his insights as well.
"The industry has already implemented a number of remedies to improve competition in the mortgages and cash savings market to encourage customers to shop around to get the best possible deal, and we are pleased that the CMA has recommended that the Financial Conduct Authority continues to work with the industry in response to the super-complaint made by Citizens Advice," commented the managing director of personal finance at UK Finance.
Recommendations also include targeted price caps, where necessary, to protect consumers worst hit by the loyalty penalty.
Coscelli remarked: "Together the CMA, regulators, and government must act more promptly and powerfully to hold firms to account, stop them exploiting their customers, and restore people's trust in markets."