Insurers must adapt amid Brexit, uncertainty, says insurer CNA Hardy | Insurance Business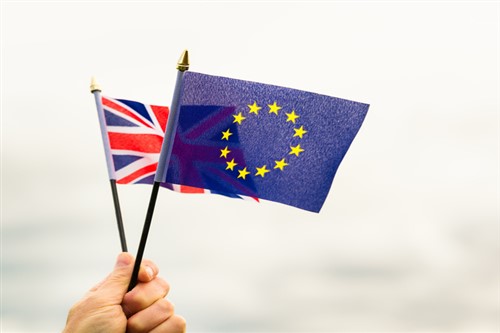 In uncertain times, confidence among UK businesses has taken a knock – and insurers need to adapt their approach in response, according to commercial insurer
CNA
Hardy.
A report released last month by the insurer found that the current turbulent political climate, combined with emerging risks, are taking their toll on the confidence of British businesses.
June's shock UK election result, ongoing uncertainty over Brexit, and a raft of physical terror and cyberattacks have created a climate of uncertainty among UK multinational firms, the report found. Just 28% of the business leaders surveyed said they were confident they could grow and prosper in the coming months, compared to 71% in the previous report.
It seems that worries over Brexit may well be justified: last week, the CEO of the Prudential Regulation Authority said that it was "plausible" that as many as 75,000 financial roles could be lost if a trade deal fails to be agreed with the European Union prior to an exit from the bloc.
In response to the changing landscape, insurers need to evolve too, said CNA Hardy's CEO, Dave Brosnan.
"The risk universe is evolving and insurers need to get closer to their clients," he told
Insurance Business.
"The insurance industry is quite quick to produce products that it feels comfortable about, but actually, we need to think about what clients' needs are, and really understand that from a risk consultancy and risk mitigation perspective, as well as from an insurance products perspective," he said in an interview.
CNA Hardy has worked hard to understand the industry and market segments that it operates in, and to understand its clients' needs, but the industry has more work to do in the current climate, Brosnan explained.
"Insurers need to understand much more about what their clients' needs are – we need to get more client focused as an industry, and we need to be much more alive to the dynamics of the rapidly changing global industrial and commercial world," he said.
While Brexit was clearly a contributing factor to UK firms' lack of buoyancy, Brosnan warned that some firms may have been "distracted by headline grabbing news," and were underestimating key corporate risks as a result.
"We certainly do think that if businesses don't do their homework in terms of boardroom risks, it certainly can lead to increased exposure to D&O as we move forward," he added.
Related stories:
CNA Hardy report: UK businesses' confidence falls dramatically
MPs call for insurance sector to be given priority in Brexit talks