Insurers under fire for flood actions | Insurance Business UK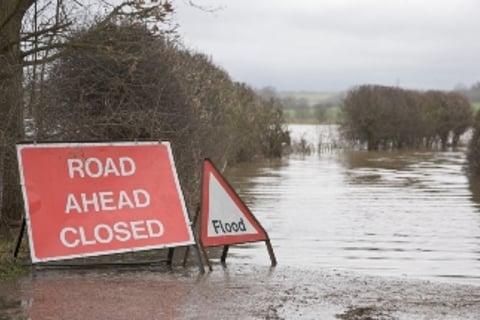 by Allie Sanchez
Insurers have come under fire for falling short of making properties flood proof when they rebuild them for homeowners who have suffered flooding.
"We should be reducing risk with rebuilding. Insurance companies need to be more flexible," said Paul Cobbing, chief executive of the charity the National Flood Forum as he argued for insurers to help their policy holders better protect their homes against floods in an interview with
The Telegraph
.
"Why are we rebuilding homes back to the same standard and in the same way? Why can't we be building houses better?
Insurance companies say it's not their job to improve properties - but you wouldn't put your house back together to 1930s standards, would you?" he added.
Insurance companies have come under fire in recent months for failing to improve homes and help protect them from future flooding as they insist on following claims stipulations to the exact point. Critics have observed that this practice often just entails replacing out of date or unsuitable fittings and buildings, which made them vulnerable to floods in the first place.
The Department of Environment and Rural Affairs will release a report concerning the matter later this month. The report recommends that contractors should integrate flood resilience measures as part of "normal business practice" in the repair of homes damaged by floods.
Related Stories:
Father's flood claim washed away
93% of winter flood insurance claims settled