Insurtech app Brolly, co-founded by former Aviva underwriter, secures £1 million | Insurance Business UK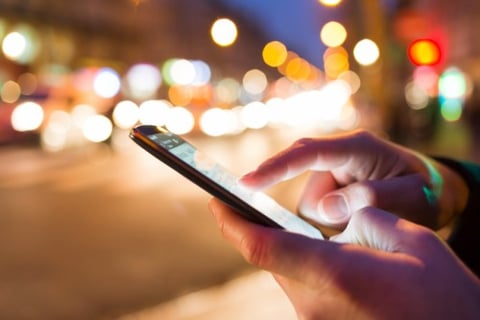 An AI-driven insurtech app co-founded by a former
Aviva
underwriter has raised £1 million in seed funding, it has been reported.
UK-based Brolly is billed as a personal insurance concierge, offering an app that collates data from users' existing insurance policies and analyses any gaps or duplication in coverage, as well as shopping the market for them.
The start-up was founded by ex-Aviva underwriter and product manager Phoebe Hugh and former Skype and Microsoft engineering manager Mykhailo Loginov. Hugh said she was inspired to start Brolly after realising how many consumers lack basic knowledge of insurance – from how products work, to how to manage existing policies effectively and shop around for better coverage.
"One woman I spoke to had inadvertently purchased two car insurance policies when she obviously only needed one," commented Hugh in a Techcrunch.com report. "She had paid in excess of £10,000 cumulatively over 11 years for two policies where one should've been void, because there was no system in place that notified she was doubling up on cover."
Hugh said she taught herself coding and entered into a hackathon where she built an early iteration of what would eventually become Brolly, before eventually finding the right co-founder.
"I was really compelled to leave and set up a venture that directly challenged these issues," she said. "I handed in my resignation on New Years Day 2015 to pursue building a fairer insurance market for people."
The AI-based app has now raised £1 million in seed funding, with US-based venture fund Valar Ventures – backed by tech billionaire Peter Thiel – leading the round. Pi Labs co-led, and company builder Entrepreneur First also participated using its £40 million 'next stage fund'.
A number of angel investors also joined Brolly's seed round, including chairman of MMC Ventures & AdFisco Alan Morgan, founder of Apeiron Investment Group Christian Angermayer, Muse lead singer Matt Bellamy, and non-executive director of Aviva Michael Mire.
"Insurance companies and brokers predominantly acquire customers through price comparison sites, a loss-leading channel, fighting on price to get the customer through the door," Hugh went on to say in the report. "Then they hike up the price at renewal for loyal customers, capitalising on people's inertia. This is an immensely complex and established cycle to break, and that's the challenge we've taken on."
Related stories:
"Insurance companies have to change based on demand."