Is insurtech a threat or a bonus for the insurance industry? | Insurance Business UK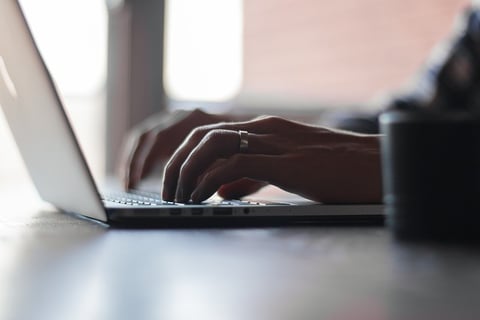 If you work in the insurance industry and haven't heard of the term "insurtech" then you must have been on a very lengthy vacation – insurtech is now big business, as proven by FinanceFox, an app that assists people with managing their insurance online, raising a record $28 million in funding during September.
Statistics from Financial Technology Partners show that insurtech companies raised $2.6 billion during 2015 and more than $1.5 billion has been raised so far this year.
Now, however, an article from
The Financial Times
has questioned whether insurtech could actually cause some insurance companies to lose business.
A PwC survey earlier this year found that insurance companies believe they will lose around 20% of their business to stand-alone fintech companies during the next five years – and this has prompted many firms to throw money at start-ups in the hope that they could ultimately become a core element of their business.
Allianz
, for example, has established Allianz X, which is meant to assist entrepreneurs in growing their own businesses.
Speaking about the issue, Nigel Walsh, a partner at Deloitte, told
The Financial Times
that the insurers are likely to dominate the industry because "you still need underwriting, claims and administration". He remarked that "I don't see an Uber-type company saying 'we're changing the underlying principles of insurance.'"
Meanwhile, Roy Jubraj spoke to the publication to suggest that disruption could arrive from a different direction – "such as Facebook, Google or Apple." He noted that because they have a lot of information about people they could potentially turn the insurers into utilities.
Many start-up companies have started to sell their own types of insurance – such as Metromile in the USA, which offers pay-per-mile car insurance; while Simplesurance sells product-by-product insurance. Both companies have already made tie-ups with notable insurers – Metromile has linked up with National General Insurance and Simplesurance has a deal in place with Allianz on top of a partnership with
Munich Re
.
There are opportunities too, to get closer to customers via the internet of things. Telematics have been providing information in cars for years – but now this has been extended with brands such as Vitality in South Africa using the same principle in relation to health insurance.
However, some of the more intelligent devices, it is speculated, could provide a threat too. Driverless cars are one such example – they have the potential to completely change the product with car manufacturers potentially becoming the primary buyers of car insurance rather than the consumer.
In addition, it has been estimated by Autonomous that driverless cars could reduce UK car insurance premiums by as much as 63% between 2016 and 2060, with profits to fall by 80% over the same period.
So whether you embrace insurtech as an overall positive for the industry, or see it is a potential threat, it's abundantly apparent that insurers have to take notice and ensure they move with the times before they're left behind.
Related Stories:
Is Google about to enter the insurance business?