"It's time for the insurance market to take the blinkers off and accept reality" | Insurance Business UK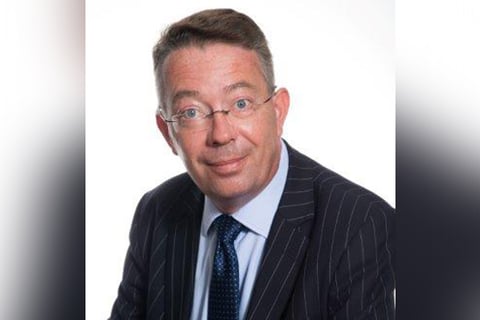 The role that legal professionals play in guiding the direction of the insurance industry has been clearly illustrated over the last week, as the sector has grappled with the outcome of the FCA's business interruption test case appeal. Gavin Coull (pictured), a partner at Birketts EC3 Legal and the new vice president of London FOIL highlighted that, in carrying out this role throughout 2021, he will be working closely with other London market-focused lawyers to assess how the insurance market will change over 2021.
"We're looking at things such as how the market's working habits will change, what the market is going to look like and other key topics such as mental health, which is something I'm particularly keen to push this year," he said. "And then there's the question of what's going to happen when we do get back to where we were, if indeed we ever do get back to where we were."
Coull noted his belief that the appeal to the Supreme Court has been a learning experience for the insurance industry, as it has revealed the wide range of wordings out there, some of which are fit for purpose and others which clearly are not – now it is hoped, going forward, the market will see a lot more underwriting discipline.
"Looking at the role of brokers, from SME up to big corporates, I think they've got to take a very hard look at themselves," Coull said. "Particularly when it comes to those SME package policies where they just pump them out with wordings that have probably been sitting there for three or four years, without being looked at because nobody's had reason to. Because, of course, if insurers and reinsurers stand by their rights under these policies then the insured is going to look to the broker and say 'well, you told me I had pretty good cover'."
Brokers need to accept the expectations that their clients will have regarding their advisory services, he said, and should recall that this was, in fact, the way things used to be. This is perhaps one of the problems with the rush to modernisation that has occurred across the sector. With AI and remote placements, face to face interaction is no longer the norm and it's now harder for consumers to look an underwriter or broker in the eye and relay exactly what their expectations are. It is, therefore, up to brokers and underwriters to regain more control of the insurance process, and the time to do that is now.
Coull believes that in many ways the challenges facing the market are also its main opportunity. The last year has given the sector a real opportunity to look at itself, he said, and to evaluate what it has done well and what it can do better.
Read more: The industry shaking legal battle on the insurance horizon
"It can see which parts of our changing work practices have been beneficial for the market and which bits haven't been," he said. "Obviously, new products will be coming out with new people looking at pandemic covers, etc. and perhaps the Pool Re model will be considered.
"But also, as the market hardens, more capital providers see the opportunities, so you've got that delicate balance between a hard market making up for years of a soft market, but then that attracts more capital. So, at what point does that reverse the cycle back again? But, overall, I think this year will see tighter underwriting, there's got to be as [this crisis] has just exposed so many weaknesses, because parts of the market have been eye off the ball for too long in my view."
Essentially, he stated, it is time for the market to "take the blinkers off and accept reality."