JLT Specialty reveals Premier League injury table | Insurance Business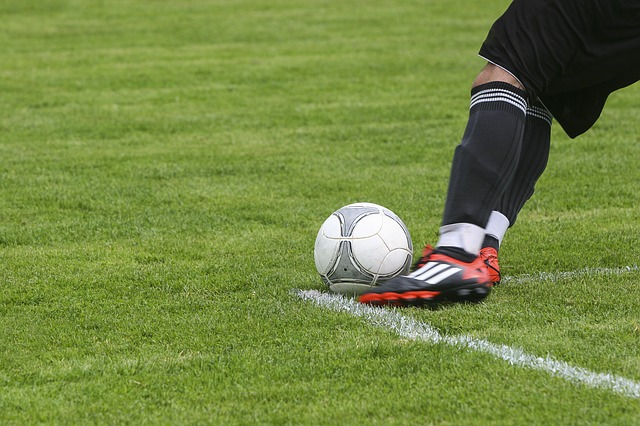 If you're a football fan, then chances are that after tonight's top of the table clash between Liverpool and Chelsea, you'll be switching to Sky Sports to see how much Jim White's blood pressure rises as the transfer window closes.
However, while Premier League clubs splash out millions on new players this January, they're also spending big on a rather unwanted cost – namely the players they can't get out of the treatment room.
New research from
JLT
Specialty, collating injury data from every Premier League match from July 01, 2016-December 31, 2016, has revealed that injured Premier League players have cost their clubs more than £79 million over the first half of the season.
The statistics, based on the average salary of each club rather than individual wages, show a notable disparity between the 'elite' clubs of the Premier League and the rest – perhaps not surprising given the parameters.
There were 366 injuries during a six-month period and Manchester City had the highest costs, paying out an estimated £9.2 million to injured players, while Arsenal came in second with a bill of £8.2 million. Perhaps more surprising was to see a club outside the traditional "top four" make it to third on the list, with West Ham United having a bill of £6.6 million.
At the other end of the table, meanwhile, West Bromwich Albion and Burnley had bills at just £600,000, while AFC Bournemouth had outgoings of £1.1 million.
Want the latest insurance industry news first? Sign up for our completely free newsletter service now.
According to the statistics, Manchester City had 17 injuries at an average cost of £539,000 while AFC Bournemouth picked up 19 injuries at a cost of just £59,000 per player.
Speaking to
Eurosport
, Duncan Fraser, head of sport at JLT, commented that the grueling schedule is making injuries more common and placing increased emphasis on insurance.
"The lack of a winter break may be one contributing factor," he said. "We also saw a spike in injuries during July and August, we believe this may be the result of a busy summer of football following the UEFA Euro 2016 tournament leaving many players with a shortened pre-season.
"Players' salaries are continuing to escalate in the top division, and therefore as a result, clubs are increasingly looking to insure their players with the use of a Wageroll Protection policy. That way, if a player gets injured for an extended period of time, they can claim a certain percentage of their large salary back."
Here is the table in full.
| Club | Cost |
| --- | --- |
| Manchester City | £9.2m |
| Arsenal | £8.2m |
| West Ham | £6.6m |
| Manchester United | £6.5m |
| Sunderland | £6.2m |
| Liverpool | £6.1m |
| Crystal Palace | £5.3m |
| Chelsea | £4.9m |
| Southampton | £3.8m |
| Everton | £3.6m |
| Tottenham | £3.6m |
| Hull City | £3.2m |
| Leicester City | £2.6m |
| Watford | £2.3m |
| Stoke City | £2.1m |
| Swansea City | £1.7m |
| Middlesbrough | £1.4m |
| Bournemouth | £1.1m |
| West Brom | £0.6m |
| Burnley | £0.6m |
Related stories:
Everbright Securities sets sights on Liverpool FC
Football injury league table revealed