Just Group Plc gets new group chief executive | Insurance Business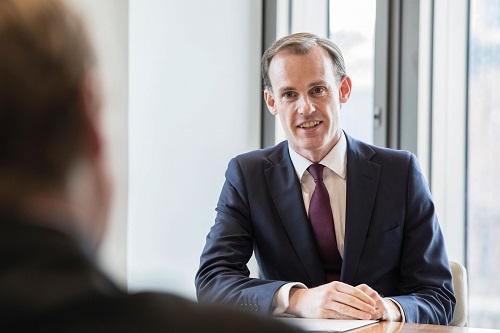 David Richardson (pictured), who was named interim group chief executive of Just Group Plc in April when Rodney Cook stepped down, has now officially become group CEO.
The specialist UK financial services group said Richardson will also be chief executive of insurance subsidiaries Just Retirement Limited and Partnership Life Assurance Company Limited.
Meanwhile, the new boss will retain his roles as interim group chief financial officer as well as managing director of UK corporate business. Richardson has held these posts since October 2018 and April 2016, respectively.
Previously, the Phoenix Group and Swiss Re alumnus served as group CFO of Partnership Assurance Group Plc from 2013 until it merged with Just Retirement nearly three and a half years ago to form Just Group Plc.
"The strength of our leadership team is a top priority for the board and, following a comprehensive external search, we are pleased to announce the appointment of David Richardson as our group chief executive officer," stated chairman Chris Gibson-Smith.
"David's leadership is already transforming the group, and making his interim CEO role permanent is a natural step for us to take. Together with Andy Parsons' arrival as chief financial officer in the New Year, this means we will have a first-class team in place to lead the group forward."
Richardson, a fellow of the Institute and Faculty of Actuaries, is "delighted to have been offered this opportunity" and thanked the company's directors for appointing him at what he called a crucial time.
"As I stated in our recent interim results announcement, capital is the group's number one priority with our key objective to be organically capital-generative by 2022," said the group CEO.
"We continue to operate good businesses and are well positioned in attractive markets, but we must use our capital base wisely. My job is to maximise shareholder value, with no options excluded."
Details of Richardson's compensation package will be fully disclosed in Just's 2019 annual report.