Justice Committee calls for delay to personal injury reforms | Insurance Business UK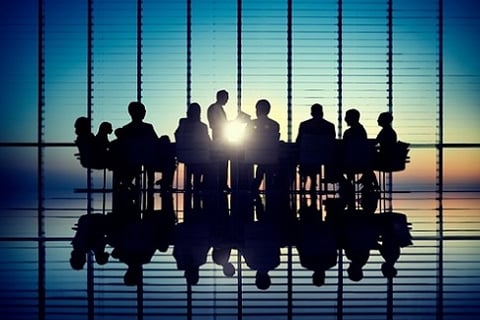 The Justice Committee today announced that increasing the small claims limit for personal injury could create significant justice concerns.
The Committee has examined the impact of raising the personal injury small claims limit from £1,000 to £2,000 and to £5,000 for road traffic accident-related personal injury claims. It has released a report detailing its concerns about the reforms, which stem mainly around financial and procedural barriers.
A key consideration is that claimants in the small claims track are unlikely to have legal representation, as they cannot recover their legal costs incurred in bringing their claim from the other side, if the claim is successful. The Committee has concluded that increasing the small claims limit for personal creates significant access to justice concerns.
The Ministry of Justice has attempted to develop an electronic platform to help unrepresented claimants, but the Justice Committee said project risks falling short of creating a claims process that guarantees "unimpeded access to the courts".
Chair of the Justice Committee, Bob Neill MP, commented: "Access to justice, including the right of access to the courts, is a cornerstone of the rule of law but these reforms risk putting that right in doubt. We share strong concerns that were raised during our inquiry on this issue, including concerns about the financial and procedural barriers that claimants might face.
"The Ministry of Justice has made some welcome moves to develop the electronic platform to compensate for claimants' anticipated lack of legal representation. However, we remain to be convinced that this will be effective or sufficient. This is a vitally important point of principle on which the Government should reflect. The small claims limit for personal injury should not be increased unless Ministers can explain how it will make sure that access to justice is not affected."
Other committee conclusions include:
The small claims limit for personal injury should be increased to reflect inflation and that April 1999 be used as the starting point for recommendations.
The committee endorses steps taken by the Government and the insurance industry to tackle insurance fraud, but is troubled by the absence of reliable data on fraudulent claims.
Potential savings to motor insurance customers are central to the policy justification for these reforms, but the committee concludes that the Government's estimate of the pass-through rate may be over-optimistic.
Commenting on the Justice Select report, Andrew Twambley, spokesperson for Access to Justice (A2J) which is campaigning against the reforms, said: "The Justice Committee's report is a clarion call to ministers to re-think their personal injury reforms. The report makes clear the reforms are poorly thought through, lack solid evidence and will punish genuine claimants. The report is a devastating critique of the current approach, and calls out ministers for proceeding with their plans without any compelling evidence to justify their strategy.
"We've always maintained that some sensible further reform is necessary, but the government is firing at the wrong targets, and genuinely injured people will lose their rights as a result. It's not too late for Parliament to take note of this important report and urge ministers to change their direction of travel. This is the second independent highly critical challenge to government, following a robust report from the House of Lords Delegated Powers and Regulatory Reform Committee, and reflects the extensive genuine concerns both respected committees have of the proposed reform agenda."
Related stories:
Opposition parties slam whiplash reforms
British Insurance Premium Index confirms motor insurance costs are falling