Kaufman Group on growth and customer centricity | Insurance Business UK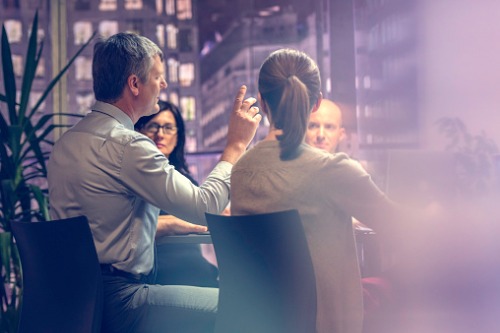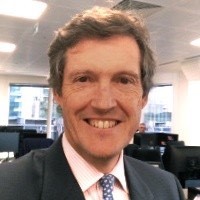 H.W. Kaufman Group recently made headlines when it announced its acquisition of Barbican Protect which marked the group's fourth acquisition as part of its strategic plan for UK expansion. Managing director, H.W. Kaufman Group London, James Stevenson (pictured) spoke to Insurance Business to discuss how this acquisition came about and the need for a people-orientated approach within the insurance sector.
Read more: H.W. Kaufman Group makes Barbican Protect acquisition in UK expansion
Stevenson outlined how Kaufman wanted to build Burns & Wilcox in the UK as an MGA looking to service the needs of insurance brokers. When the opportunity arose to acquire Barbican Protect, it aligned perfectly with Kaufman's plans.
The managing director of Barbican Protect, Stuart Kilpatrick, was especially essential to the success of the acquisition, Stevenson said, as were all the staff of the company which they will be retaining as Kaufman help the business grow.
Addressing Kaufman Group's continued strategic development, Stevenson outlined how organic growth is essential to the organisation as it helps its new partnerships acquire resources – whether that involves staff, markets or distribution.
"New acquisitions that might be made, will be done so with the aim of helping to work with and grow Barbican Protect," he outlined, with new teams and small speciality businesses potentially on the radar. "Acquisitions are not really about our timing," he said, "it's about when the opportunities come up."
Stevenson has a personal insight into what makes a great acquisition having helped set up Lloyd's insurance and reinsurance broker Chesterfield Group in 1999, which was acquired by Kaufman Group in 2012. Seven years after this acquisition, he said, the original founders are still in place, still building the business. The company now has 120 in people in the UK, whereas it had 34 when it was acquired, he said.
"It's about ownership empowering leadership to the business," he said, "and about giving them the resources they need to do it. So, we'll be doing the same with Barbican Protect."
"It's amazing being part of an organization which is family-owned and family-run and which has a long-term view for your strategic development," Stevenson said, "and not to have to worry about a private equity owner buying you out in two years' time. Family ownership means it's not about consolidation but about providing stable ownership."
This is also valuable for the brokers working with the company, he stated, for, as an MGA, Barbican Protect is all about providing valuable products and services and creating partnerships with brokers which focus on long-term relationship development, and its acquisition by Burns & Wilcox will help it develop that value proposition.
The MGA sector has developed so rapidly, he said, due to its ruthless focus on what's important – the client. There is a growing requirement for customer centricity in the insurance sector which has been enabled by technology, he said, but which requires people to genuinely meet its demands.
"The client has far more power now," he said. "Ten years ago, you would not have had the same amount of choice of places to go and buy financial products. Technology has given people far more choice and, when combined with regulation, insurers have got to catch up with that. If you don't become more customer centric, you will not survive."
While technology is an enabler for better relationships, Stevenson said, what's really important is interaction with other human beings. People insure the things that are really important to them, he outlined, and they want to make sure they do it right, with the right advice.
"I think the human touch is just as, if not more important now because of technology," he said. "Technology just allows us to deliver it far better and at a better price, with better services around it."