Legal & General in £490 million pensions deal | Insurance Business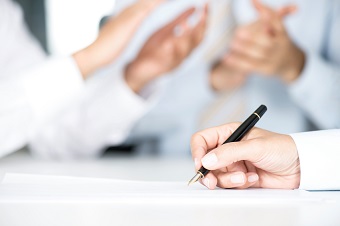 UK insurance giant Legal & General is once again at the centre of a major pension-related transaction.
Merchant Navy Officers Pension Fund (MNOPF) has today announced that it has secured £490 million of members' pension benefits via a buy-in transaction with the group. The Fund, which completed its first bulk annuity transaction back in 2009, was acquired by Legal & General back in 2013.
Now this latest announcement comes on the back of a £1.5 billion longevity insurance transaction with the new buy-in agreement covering all of the Fund's retirees since that date – meaning all current pensioners are now hedged against longevity risk.
"This buy-in enables us to more effectively manage the risks faced by the Fund as a whole," said MNOPF chair Rory Murphy. "It is also good news for employers in the maritime and shipping industry, who have already saved many millions in deficit contributions over recent years as a result of our improved funding position.
"There is also a positive message here for the wider pensions community. A well-run fund, with strong governance and expert advisors, can deliver valued and sustainable benefits to its members while successfully managing the risks and costs faced by its employers."
"Securing the benefits of our members has always been a significant part of the MNOPF Journey Plan," added Andy Waring, chief executive of the MNOPF. "Our next milestone is to promote and grow the Ensign Retirement Plan, so that we can provide the same security in retirement for the next generation of maritime employees."
Another major insurance name,
Willis Towers Watson
, advised from the actuarial and investment side, with Baker McKenzie advising on the legal side of this transaction.
Related stories:
Canada Pension Plan announces £675 million deal with BGL Group
Aviva reveals huge pensioner buy-in deal