Legal & General partners up with Aston Martin | Insurance Business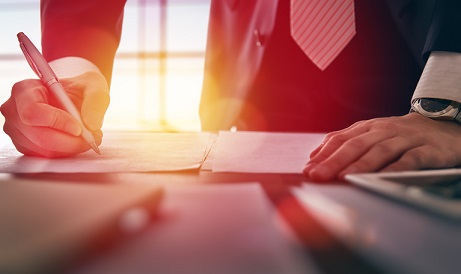 There have been plenty of tie-ups between insurance firms and car manufacturers over the years – but not many quite like this.
Legal & General, through its investment management real assets arm, has teamed up with Aston Martin for the development of a new manufacturing facility to be based in South Wales.
According to a release announcing the move, the facility will be used to manufacture the carmaker's new SUV with production to start in 2019 and around 750 jobs to be created in the local area, with many more jobs coming via the supply chain.
As part of the deal LGIM Real Assets has made a long-term commitment to the facility and will support Legal & General Retirement to pay pensioner incomes.
"This high-quality Aston Martin facility will create hundreds of new jobs and support UK manufacturing, and with our long-term backing it will also help to pay our customers' pension," said Kerrigan Procter, managing director of Legal & General Retirement. "It is the latest example of our commitment to real asset investments which deliver good quality long-term income and play a meaningful role to the UK economy."
"To have completed this deal with Aston Martin and the Welsh Government is a testament to our investment strategy for the Annuity Portfolio, where we aim to acquire long let assets with investment grade covenants," added Tom Roberts of LGIM Real Assets. "This deal is also an example of how working with local and national Governments can take these projects off the ground, creating hundreds of jobs for the local area and set to benefit from further investment."
Fit-out of the facility is set for late this year with a VIP visitor experience also planned. The site is made up of 67 acres and is situated in St Athan, approximately 20 miles west of Cardiff.
Related stories:
Legal & General in £490 million pensions deal
Legal & General sells 1.1 million life policies to Swiss Re