Liberty Mutual announces second quarter results | Insurance Business UK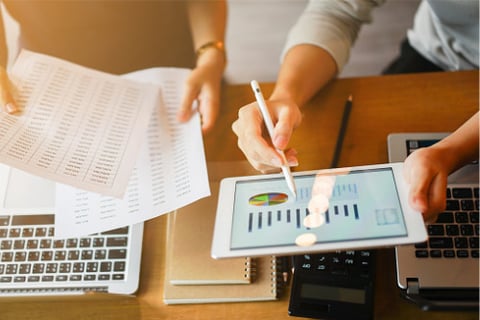 Liberty Mutual Holding Company and its subsidiaries have managed a strong financial turnaround in the first half (H1) of 2021, reporting net income of US$1.625 billion, up from US$199 million in the same period of 2020.
The second quarter (Q2) was a busy one for the American diversified global insurer, with growth in net income, net written premium (NWP) and improvement to the combined ratio. The group reported net income of US$769 million in Q2, 2021 - a dramatic improvement from the net loss of US$320 million in the prior-year period, which was impacted heavily by the COVID-19 pandemic and related economic challenges.
Total NWP grew by 7.2% in H1 2021, up to US$21.2 billion from US$19.8 billion in the first half of 2020. This was helped by 10.9% growth in the second quarter, when the insurer reported NWP of US$10.8 billion, up from US$9.8 billion in the prior-year quarter. The total combined ratio for the six months ending June 30, 2021, was 99.8%, a 0.8% improvement from the 100.6% reported in H1 of 2020. Meanwhile, the second quarter saw a 7.1% improvement, from 105.2% in 2020 to 98.1% in 2021.
"The quarter's results benefited from continued strong performance within our investment portfolio which generated US$1.4 billion of pre-tax net investment income," said Liberty Mutual chairman and chief executive officer David H. Long. "Underwriting results were also favourable across both businesses, as our combined ratio improved to 98.1% and net written premium grew 10.9% to US$10.8 billion."
Following a strong quarter, Liberty Mutual announced two strategic transactions in July, which Long said will "strengthen and diversify Liberty Mutual's operations domestically and across the globe."
On July 12, 2021, Liberty Mutual signed a definitive agreement to acquire State Auto Group - a US super-regional insurance holding company headquartered in Columbus, Ohio – for approximately US $1 billion in cash. The deal will give Liberty Mutual roughly 3,400 independent agencies across 33 states, adding to the insurer's already sizeable network of more than 10,000 independent agencies in the US. Liberty Mutual will also gain US$2.3 billion in premium and will significantly expand market share in personal lines and small commercial insurance.
The group also proposed the acquisition of Malaysian insurer AmGeneral, which Long described as "an important step in advancing our strategy and presence in the Asia Market." He added: "The transaction will complement our existing Malaysian operation and positions us as the largest auto insurer and second largest property and casualty insurer in Malaysia."