Lloyd's of London faces federal class action over "virtually worthless" insurance | Insurance Business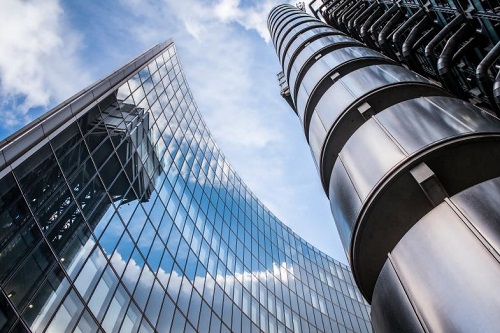 Certain underwriters at Lloyd's of London, insurance agencies, and Lloyd's syndicates have been taken to court.
A federal class action lawsuit has been filed with the United States District Court for the District of Hawaii over what were described as "virtually worthless" policies. The case centres on surplus lines insurance and points to an alleged scheme designed to drive Hawaiian homeowners away from state-established coverage.
In a release, Foster Law Offices stated: "Lloyd's and its agents knew that they were not allowed to place surplus lines insurance unless other insurance was not available and the insurance coverage amounts exceeded the coverage available through traditional insurance carriers, including the government-established insurance coverage offered through the HPIA (Hawaii Property Insurance Association)."
According to the Hawaii-based firm, residents could have qualified for HPIA-sponsored insurance, "but Lloyd's and its agents deceived them by artificially inflating coverage limits" beyond those provided under non-surplus lines insurance.
Citing data from the National Association of Insurance Commissioners and the Centre for Insurance Policy and Research, Foster Law Offices said Lloyd's syndicates wrote approximately US$52 million in surplus lines premium in Hawaii in 2017.
Meanwhile the 60-page class action complaint, which is demanding a jury trial, alleges that insurance brokers received "kickbacks" from Lloyd's in the form of increased and unwarranted commissions. It also cites policy exclusions which insureds claim render the Lloyd's offering essentially useless.
"By wrongfully steering plaintiffs and the class into surplus lines insurance, defendants have been able to deny coverage to plaintiffs and many class members impacted by the recent eruption of the Kilauea Volcano on the basis of the lava exclusion," read the court filing seen by Insurance Business.
"In the absence of defendants' unlawful scheme, plaintiffs and the class would have been offered more comprehensive insurance, including insurance through HPIA, which provides for coverage against 16 perils, including fire and volcanic eruption."
The lawsuit asserts that class members "discovered in the aftermath of this tragedy that they unknowingly were sold virtually worthless homeowner's insurance that did not provide coverage for the losses they have suffered."