London to remain global cyber insurance hub post COVID-19 | Insurance Business UK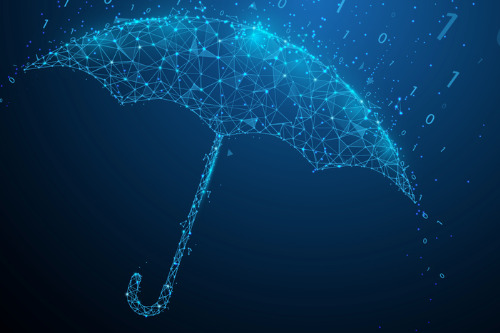 Cyber insurance has been identified as a key growth area for London, according to a study conducted by the City of London Corporation and Accenture.
Titled 'The Future of Cyber Insurance – Next Steps for the London Market', the report found that cyberattacks are now among the greatest risks to the world economy and the 'new normal' of post-pandemic life, with digital technologies becoming even more integrated into human society.
Data from the National Cyber Security Centre showed that from September 2019 to August 2020, there was a 10% increase in cyber incidents with 194 identified as COVID-related.
According to the report, business leaders are facing rising costs in cyber security, with around 69% of them saying that keeping ahead of attackers is a constant battle and the costs are unsustainable.
London, the report said, is well-placed to meet growing demand for cyber insurance and remain the pre-eminent global hub. It also outlined how London's cyber security ecosystem and insurance industry can collaborate to achieve this and the benefits it will have for the broader UK economy.
Key challenges and opportunities include:
Making sure the UK takes a lead in setting standards regarding cyber insurance products and sharing data to help shape the global cyber market;
Increasing engagement and contact with emerging cyber insurance markets to emphasise the benefits of placing business in London; and
Supporting the cyber resilience of UK PLC amid growing domestic demand for cyber insurance.
"London is already a world leader in both the insurance and cyber security sectors, so it is only natural for it to take a leading role in the cyber insurance space," said Catherine McGuinness, policy chair at the City of London Corporation.
"The City of London has an important part to play in supporting the capital's re-emergence from the pandemic. Promoting London as a global cyber insurance hub by convening a group of cross-industry stakeholders will be key to its success."
McGuinness added that aside from the economic benefits, boosting London's status as a cyber insurance hub will also improve the cyber resilience of UK businesses more broadly.
''I very much welcome this report, focussing on one of the key markets of growth for London and the UK," said Gerry Grimstone, UK Minister for Investment.
"The London market stands out globally as a leader in cyber insurance and plays a crucial role in boosting growth in this sector.
"From our competitive and world-class ecosystem of law firms and vibrant insurtech community, to our leading security firms, we will continue to support the UK's cyber security ecosystem to help UK companies to develop and export."