LV= selects new chair | Insurance Business UK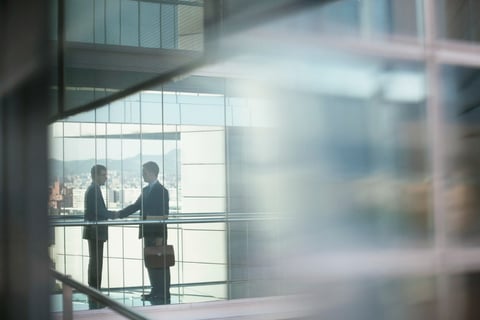 The leadership team of the insurance, investment and retirement specialist Liverpool Victoria Financial Services Limited (LV=) has been under scrutiny in recent days and today the insurance provider has announced the appointment of Simon Moore as its new chair.
Read more: MP on LV= chief: "It's high time Mark Hartigan left"
Moore, who will join the board as LV= chair subject to regulatory and other approvals, will take over from interim chair Seamus Creedon who will continue in his role as a non-executive director on the LV= board.
Throughout his 30-year career, Moore has amassed significant experience in the UK life insurance sector and asset management space. He served at a wide range of financial institutions including Lloyds Banking Group, Chase Manhattan Bank and Barclays Bank. He is also currently chair at PCF Group, RCI Bank UK and Cambridge & Counties Bank.
Commenting on the appointment, Creedon said he was delighted that Moore had agreed to join the board at LV=, and highlighted the incoming chair's extensive commercial and technical knowledge of the life insurance sector and financial services. Moore has a strong track record of helping businesses thrive for all stakeholders, he said, and is "the right candidate to lead LV= into the future."
"It has been a privilege to serve as interim chair since February," he added, "and I very much look forward to working with Simon to ensure a smooth handover."
Moore also commented on his appointment and said he was honoured to be taking the chair of such a distinguished British business, particularly at such an important time in LV='s 179-year history. He noted he was attracted to the strength of the LV= brand and mutual ethos, and his focus will be on building a strong business for the benefit of its members, advisers and employees.
"As chair, I am determined that LV= will put its members at the heart of everything we do, as we drive the business forward," he said. "LV= is a fantastic business which I am extremely proud to lead. I look forward to working with my board colleagues, and the wider LV= executive team, to forge a bright future for LV= as part of a vibrant mutual sector."